News
Hagerty Appoints New Chief Data & Information Officer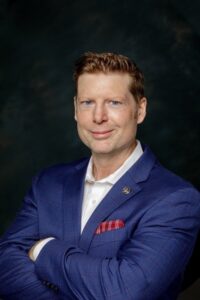 Hagerty has expanded its senior leadership team with the hiring of industry veteran Russell Page as its chief data and information officer, the company announced.
In this role, Page oversees Hagerty's data and technology strategies and the safeguarding of customer profiles. He will lead several areas of Hagerty's IT strategy including analytics and data science, cyber and information security, corporate systems, network and infrastructure management, and data and storage management, the company said
In addition, he will translate Hagerty's vision for insurance, media, marketplace and membership into a long-term data and infrastructure strategy. He will also develop, communicate and drive the enterprise data strategy, analytics and IT back-end enablement, according to the company. A core function of his team will be to provide consistent access to high quality, trustworthy data, automated scaling of infrastructure and secure data access methods.
"Russell and his team will help us maximize the value of the strategic technology investments we have made the past few years and ensure our back-end technology practices, including data security, are best-in-class," said Collette Champagne, Hagerty's Chief Operating Officer. "His unique background and leadership abilities will help us integrate data and technology to better serve our members and accelerate our growth as a company."
"Trustworthy, secure data and using it to support the overall strategy of the organization is essential for success in business today, especially for a rapidly scaling company like Hagerty," said Page. "I am excited by the opportunity to work with the outstanding executive management and data teams at Hagerty."
Prior to Hagerty, Page was a member of the General Motors Financial leadership team, serving as the head of strategy & growth for OnStar Insurance. He was responsible for strategy formulation and management, including organizational planning, leading strategic initiatives, M&A, partnerships, transformation, enterprise data, B2B relationships, and overall portfolio management.