News
Haartz Partners with Wellness Workdays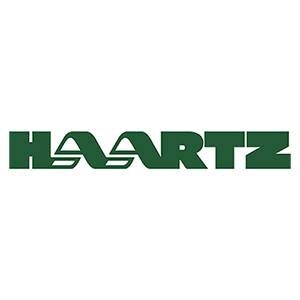 Wellness Workdays, a provider of workplace wellness programs, has been selected by The Haartz Corporation to implement a well-being program for Haartz's employees, the companies announced.
The program will include Wellness Workdays' benefits and wellness portal; one-on-one health coaching; onsite wellness events and an onsite Registered Nurse/Health Coach who will engage employees in the company's well-being and health initiatives, Wellness Workday representatives said.
"We want to re-envision our wellness program, build trust with our employees and engage individuals who work in all areas of our organization," said Mary Tighe, vice president of HR at The Haartz Corporation. "We selected Wellness Workdays because of their commitment to developing a tailored approach that meets the needs of our entire population, including their customizable wellness portal, engaging programs and their highly credentialed wellness team."
Wellness Workdays' onsite RN/Health Coach will offer one-on-one coaching to Haartz employees at its headquarters on topics ranging from nutrition, physical activity and workout selection to pain management, postural alignment, stress reduction and chronic disease management. The "Wellness on Wheels" program allows employees to talk with Haartz's health coach onsite as she travels through the organization's facilities to educate employees on different wellness topics each month.
"We are honored to partner with Haartz to promote a culture of wellness and an engaging environment for their employees," said Debra Wein, CEO of Wellness Workdays. "When it comes to well-being, our innovation is what sets us apart. We are committed to inspiring and engaging the company's workforce in their health and well-being by offering onsite professionals, programs and approaches that are educational, relevant and fun."