News
GROM Audio Pre-Releases Infotainment System for Nissan and Infiniti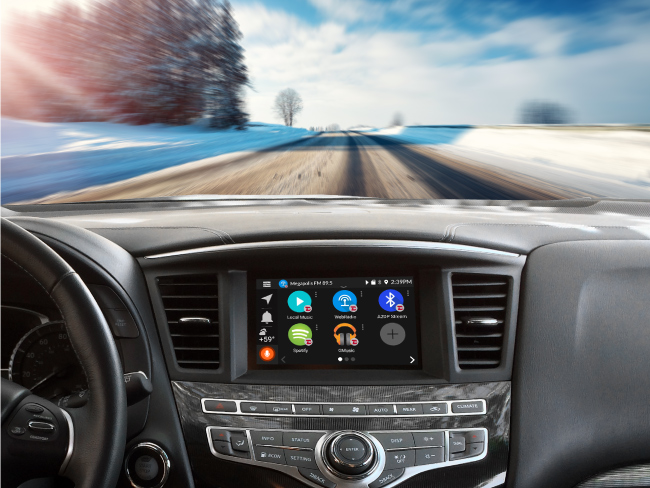 GROM has pre-released its VLine Infotainment system for 2010-'17 Infiniti and Nissan select models.
VLine is an Android based Infotainment System upgrade for OEM factory stereos. Once connected to the factory car stereo, VLine integrates into the existing stereo system and provides access to the Google Play store for latest apps and maps.
The VLine stand-alone unit requires an Internet data plan. Unique to other aftermarket car stereo solutions, VLine does not replace factory radio or any other parts. All existing functions of car stereo system FM, CD or factory Bluetooth will continue to work throughout the use of VLine, according to the company.
Connected to the factory car stereo with navigation touchscreen, VLine aftermarket infotainment system provides video interface to display latest apps while ensuring the safety and convenience for drivers while on the road. VLine provides driver with integrated navigation apps including Waze and Google, music apps including Spotify, GMusic, Web Radio, Bluetooth A2DP music streaming, and access to other Google Play apps.
Drivers can also use existing touchscreen and steering wheel controls for seamless interactivity. In addition, voice activation is made available for maps and music. Playing music via VLine provides full access to the user's music information and cover art.
The VLine system was released in September 2016 to select Lexus vehicle owners. GROM Audio has expanded the product line to include Toyota, Nissan and Infiniti.