News
'Great Race' Winners Youngest in Event History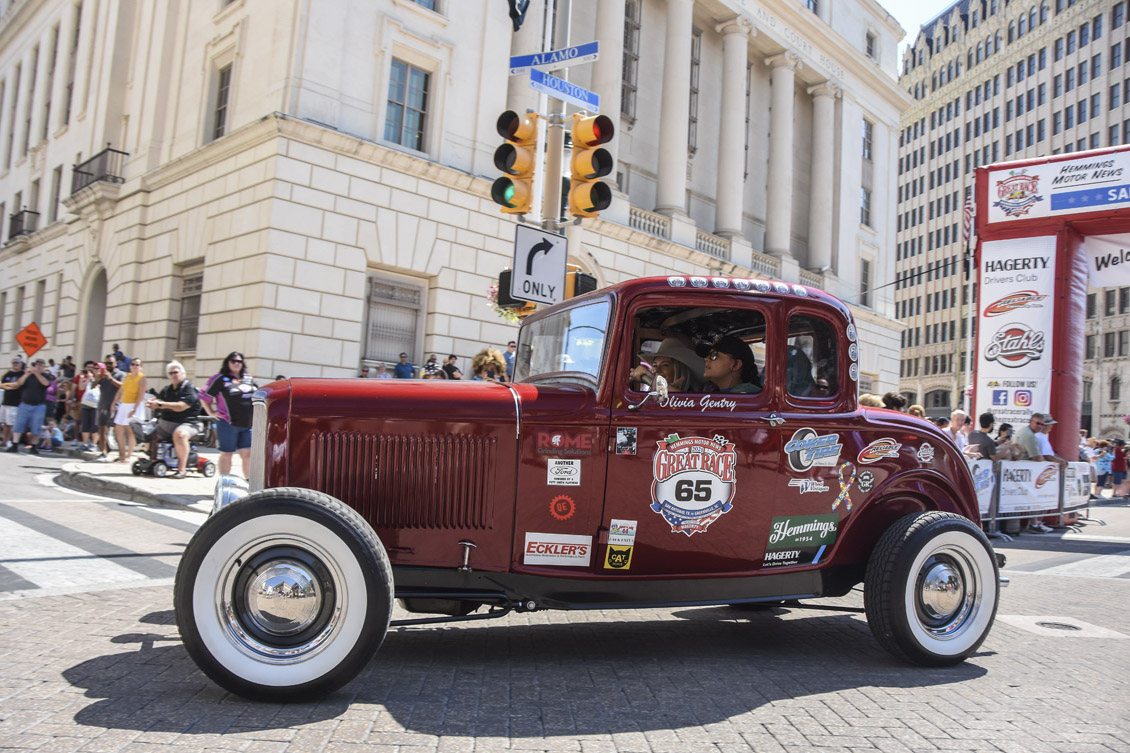 Sisters Olivia and Genna Gentry won the 2021 Great Race following a nine-day, 2,300-mile journey across 18 cities and eight states, event organizers announced. The Newnan, Georgia-based sisters piloted a 1932 Ford 5-Window Coupe to the finish line, winning the Grand Championship and a $50,000 purse. Olivia Gentry, 20, was the driver while her younger sister Genna Gentry, 18, navigated. After finishing in seventh place overall in 2019, the sisters are Grand Champions for the first time after four years of competing, making history as the youngest team to ever win the race.
The competition is a time-distance rally that pits teams against each other and the clock in classic cars as they attempt to make perfect time on each cross-country leg without the assistance of modern electronics or navigation aids of any kind, just a map and stopwatches.
"We are thrilled that the Gentry sisters won the race after several impressive showings over the past few years," said Wade Kawasaki, president and CEO of Legendary Companies which owns the Great Race as well as sponsors Coker Tire, Wheel Vintiques and Paragon Corvette. "These young ladies and their beautiful '32 Ford have shown that the spirit of competition, a drive to compete and excellent math and navigational skills live on in the youngest generation. We are all proud of their win."
The Gentry's No. 65 1932 Ford 5-Window Coupe is powered by an original style 21-stud Flathead V8 engine with a 3-speed transmission and drives on Coker Tire produced BFG Silvertown whitewalls.