News
'Great Race' Vintage Car Rally Reveals Route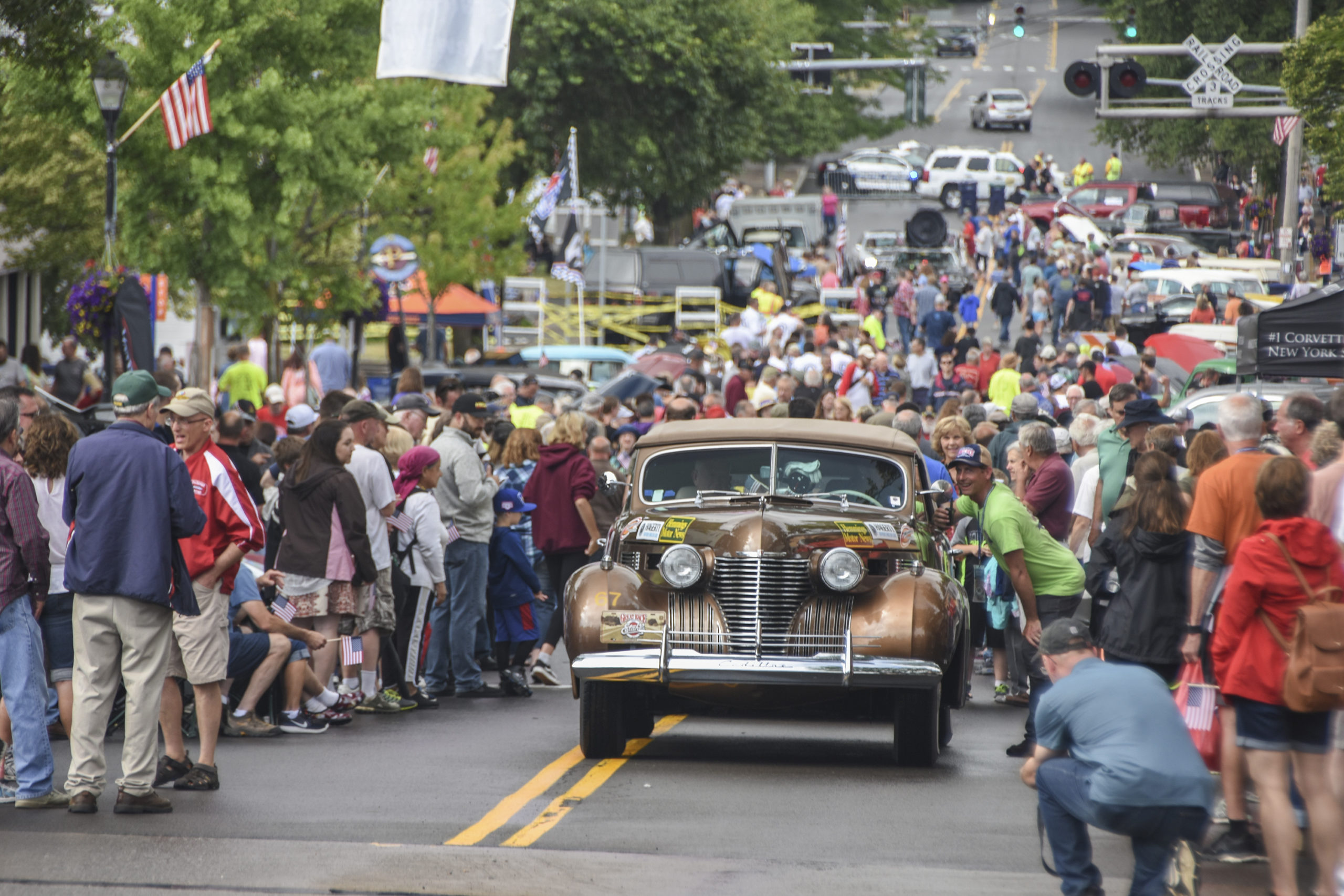 The 2021 Great Race presented by Hagerty Driver's Club and sponsored by Coker Tire has revealed the route for its 37th annual time/speed/distance vintage car endurance rally, organizers announced. Scheduled for June 19-27, vintage automobiles from 1974 and older will traverse some of the oldest driving roads in the United States, beginning in San Antonio, Texas and ending in Greensville, South Carolina.
The 2021 Great Race route covers 2,300 miles through Texas, Oklahoma, Missouri, Kentucky, West Virginia, Virginia, North Carolina and South Carolina. The race begins at the historic Alamo, marking the first time in 19 years the event has been held in San Antonio. Finishing in Greensville, South Carolina, the race brings teams from Japan, England, Australia, Canada and every corner of the United States to compete for the more than $150,000 in prize money awarded to the top finishers in each class, organizers said.
Each stop on the Great Race is free to the public and spectators will be able to visit with the participants and look at the cars up close for several hours. Evening city stops along the 2021 route are scheduled to include Temple, Texas; Nocona, Texas.; Joplin, Mo.; Cape Girardeau, Mo.; Owensboro, Ky.; Lexington, Ky.; Beckley, W.Va.; and Mooresville, N.C. Lunch cities are scheduled to include San Marcos, Texas; Granbury, Texas; Sapulpa, Okla.; Rolla, Mo.; Paducah, Ky.; Elizabethtown, Ky.; Huntington, W.Va.; and Galax, Va.
The Great Race, which began 38 years ago, is not a speed race, but a time/speed/distance rally. The vehicles, each with a driver and navigator, are given precise instructions each day that detail every move down to the second. They are scored at secret checkpoints along the way and are penalized one second for each second they are either early or late. Speed changes, challenging roads and the feat of keeping a vintage car running over nine days and thousands of miles makes for the ultimate test for these diehard car enthusiasts, organizers said.
Several participating vehicles are more than 100 years old.