News
Grand National Roadster Show Previews Award Contenders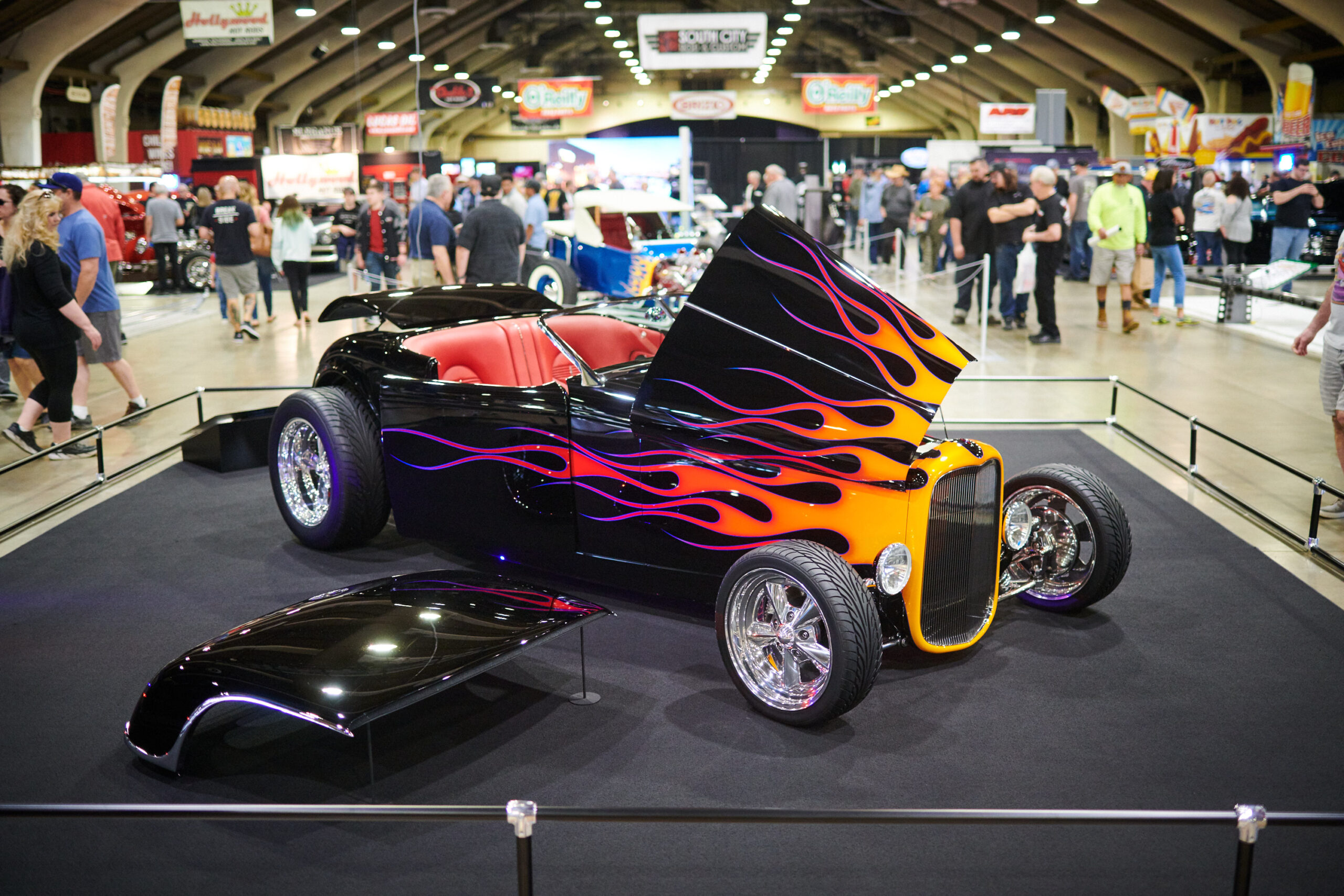 Organizers recently offered a preview of the 73rd Annual Grand National Roadster Show (GNRS), scheduled for Feb. 3-5 at the Fairplex in Pomona, California.
"The Grand National Roadster Show has a rich history and is proud to continue the legacy of being the highlight show of the year for many builders and enthusiasts," said John Buck, producer of the Grand National Roadster Show. "We're excited about this year's unique gathering of iconic builds, innovative newer vehicles and custom work that will shape the industry for years to come."
The indoor show will feature the official unveiling of 20 show cars competing for the "America's Most Beautiful Roadster (AMBR)" and "Al Slonaker Memorial" awards presented by ARP Fasteners. This year, nine Ford Roadsters will compete for AMBR, one of the most coveted awards in hot-rodding history. The roadsters include 1927, 1929 and 1936 models and six Deuces from noteworthy shops such as Rad Rides by Troy, Brizio Street Rods and Kugel Komponents.
An eclectic group of 11 contenders for the "Al Slonaker Memorial" Award – which recognizes the best non-roadster of the show – consists of a 1967 Ford Mustang from Ironworks Speed & Kustom, a 1934 Plymouth four-door sedan from Roseville Rod & Custom and three Buicks, including a 1937 Coupe from JF Kustoms, which also has a Ford roadster competing for the AMBR Award.
The "Keep on Truckin': 50 Years of Classic Haulers from 1948-1998" exhibit, presented by LMC Truck and Classic Truck Performance Magazine, will highlight over 100 iconic and hand-picked trucks and vans. Among them will be Chip Foose's 1956 Ford F-100 built on the television show "Overhaulin'," Billy Gibbons of ZZ Top's 1984 El Camino "Grocery Getter" and "Copperhead," a 1967 Chevy C10 built by Stacey David on the television show "Trucks." Also on display will be the "Lone Ranger," "Pandemic C10," "Sub Lo," "Little Hawaiian" and "Candy & Cookies" mini trucks, and wild custom vans "Octopus's Garden" and "VanGo."
In addition to the hundreds of hot rods, muscle cars, classics, customs and trucks that will be onsite for the 17th Annual Grand Daddy Drive-In, other special sections will be dedicated to lowriders, motorcycles and, for the first time at GNRS, a collection of over 15 custom flat-bottom, wood-deck, drag and K-boats, organizers said. A number of custom car builders are also expected onsite, including Roy Brizio, Bobby Alloway, Chip Foose, Troy Ladd, Troy Trepanier, Steve Strope and more.
Returning to its roots, the fully restored "LEASEMOBILE," one of Andy Brizio's Instant Ts, which was built on the stage at the 1968 GNRS in Oakland by Brizio and crew, will be shown by 2016 AMBR winners Darryl and Terri Hollenbeck.
"ENYO," a 1948 Chevrolet Loadmaster pickup built by Ringbrothers, will also be on display. The ENYO super truck showcases more than 10,000 hours of craftsmanship and was recently unveiled at the SEMA Show in Las Vegas, where it was awarded SEMA's Battle of the Builders 2022 "Ultimate Builder Award," HRIA's "Design & Innovation Award" and BASF's "Best Paint Award."
The Model A Bonneville Roadster built by Larry Erickson, chief designer of the 2005 Ford Mustang and Billy Gibbons's "Cadzilla," will also be on display, along with a belly tank from Dan Webb and the crew at Webb Automotive Art, in addition to actor and comedian Kevin Hart's 1987 Buick Grand National "Dark Knight," built by Salvaggio Design.
The Pinstriping Charity Auction will once again unite 30 renowned artists from across the country to showcase their work and paint audience-brought items onsite, organizers said. Proceeds will be donated to the Haynes Family of Programs local charity.