News
Goodyear Tests Intelligent Tire on Delivery Fleet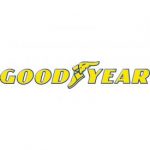 Goodyear has initiated a new pilot program with Redspher, a transport and logistics group operating in Europe, which will have the company test Goodyear's new intelligent tires.
The tires are equipped with embedded sensors, creating the ability to "fast-capture" relevant data due to the high-mileage use of Redspher's delivery vehicles. The data will be continuously monitored and recorded and be used to predict when tires need service or replacement.
"Because some of these vans travel approximately 450 miles per day, this exercise provides feedback in demanding conditions, where high mileage and time-critical deliveries are essential," said Erin Spring, Goodyear director, New Ventures.