News
Goodwood Festival of Speed to Recognize Roger Penske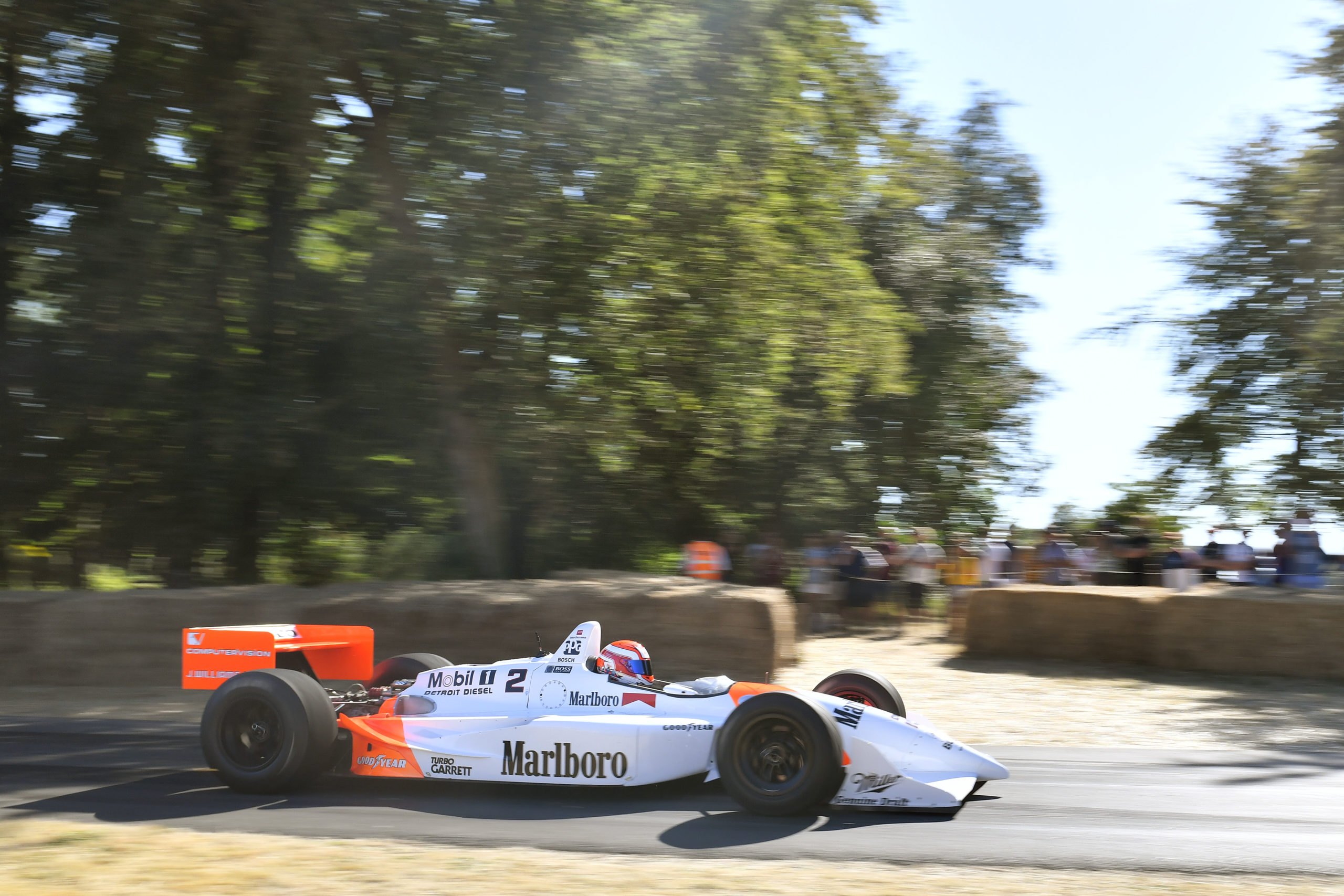 Former American driver and current championship team owner Roger Penske will be recognized at the 2021 Goodwood Festival of Speed, event organizers announced.
Penske's attendance comes as the event, scheduled for July 8-11, will celebrate "The Maestros – Motorsport's Great All-Rounders," a theme consistently exemplified by Roger Penske and his race teams, event organizers said. As a driver, Penske enjoyed success on both sides of the Atlantic, winning in NASCAR and making it to Formula 1. But 'The Captain' is perhaps best known as the leader of Team Penske, having achieved success across a number of motorsport disciplines, including INDYCAR, NASCAR, Trans-Am, sports cars, Australian Supercars and Formula 1.
Goodwood will showcase Penske's career by assembling some of the team's most famous cars at the Festival. These will include Team Penske's first Indy 500 entry from 1969, the four-wheel drive Lola T152; the McLaren M16B representing the first of the team's 18 Indy 500 wins in 1972; the Penske PC23 which dominated the 1994 Indy 500; as well as the 2006 and 2018 Indy 500 winners. Also confirmed is the Pontiac Catalina honoring the car that Penske himself drove to a NASCAR victory at Riverside in 1963, as well as the 2008 Daytona 500 winner. Representing Team Penske's foray into Formula 1 will be the Penske PC1 from 1975, the first car manufactured by Penske Cars UK, and the PC4, which won the 1976 Austrian Grand Prix driven by John Watson. Penske himself will take to the Hill in the Porsche RS Spyder which won the 12 Hours of Sebring in 2008.
An outdoor exhibition on the Cricket Pitch, detailing Penske's racing history, will further celebrate his achievements, with an additional special tribute planned for the final day of the Festival of Speed.
Penske raced at the Goodwood Motor Circuit in 1963, competing in the RAC Tourist Trophy, where he finished eighth in a Ferrari 250 GTO entered by the North American Racing Team.
"I have wonderful memories of racing at Goodwood in 1963 and am honored to be invited to return this summer," Penske said. "I am very much looking forward to sharing in the celebrations with Goodwood's passionate fans as they return for the 2021 Festival of Speed."