News
Goodson Tools & Supplies for Engine Builders Owner Retires, Gives Company to Employees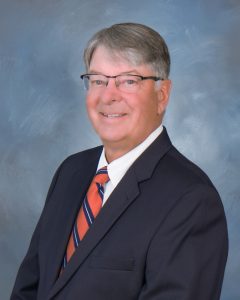 Scott Biesanz, owner of Goodson Tools & Supplies for Engine Builders has retired and has given ownership of the company to Goodson employees.
Prior to his departure, Biesanz worked with company leadership to create an Employee Stock Ownership Plan, making the employees the owners of the company. The company is now 100% employee owned.
Biesanz purchased the company in 1979 from the Winona Tool Company.
Highlights from Scott's tenure as owner include:
Adding an in-house crankshaft grinding wheel shaping and sizing department in 1981
Building a 10,000 square foot building to house the company in 1985. This building was expanded in 1995 and is still in use today
Goodson became the exclusive distributor of Sunnen Automotive Products throughout the United States in 2001. The distribution area was expanded to include Canada in 2019
In 2004, Goodson bought Mach-B Grinding Wheels Shaping & Resizing to expand its abrasive production capabilities
Goodson bought the Seat Grinding & Equipment Supplies division of Kwik-Way in 2014 and is now the product line's exclusive manufacturer
Goodson was named the exclusive distributor of Radiac Automotive Abrasives in 2015
Adding an in-house coated abrasive belt conversion division – Abrasive Industrial Supplies – in 2017