News
Goodguys Rod & Custom Association Names Kahn Media Agency of Record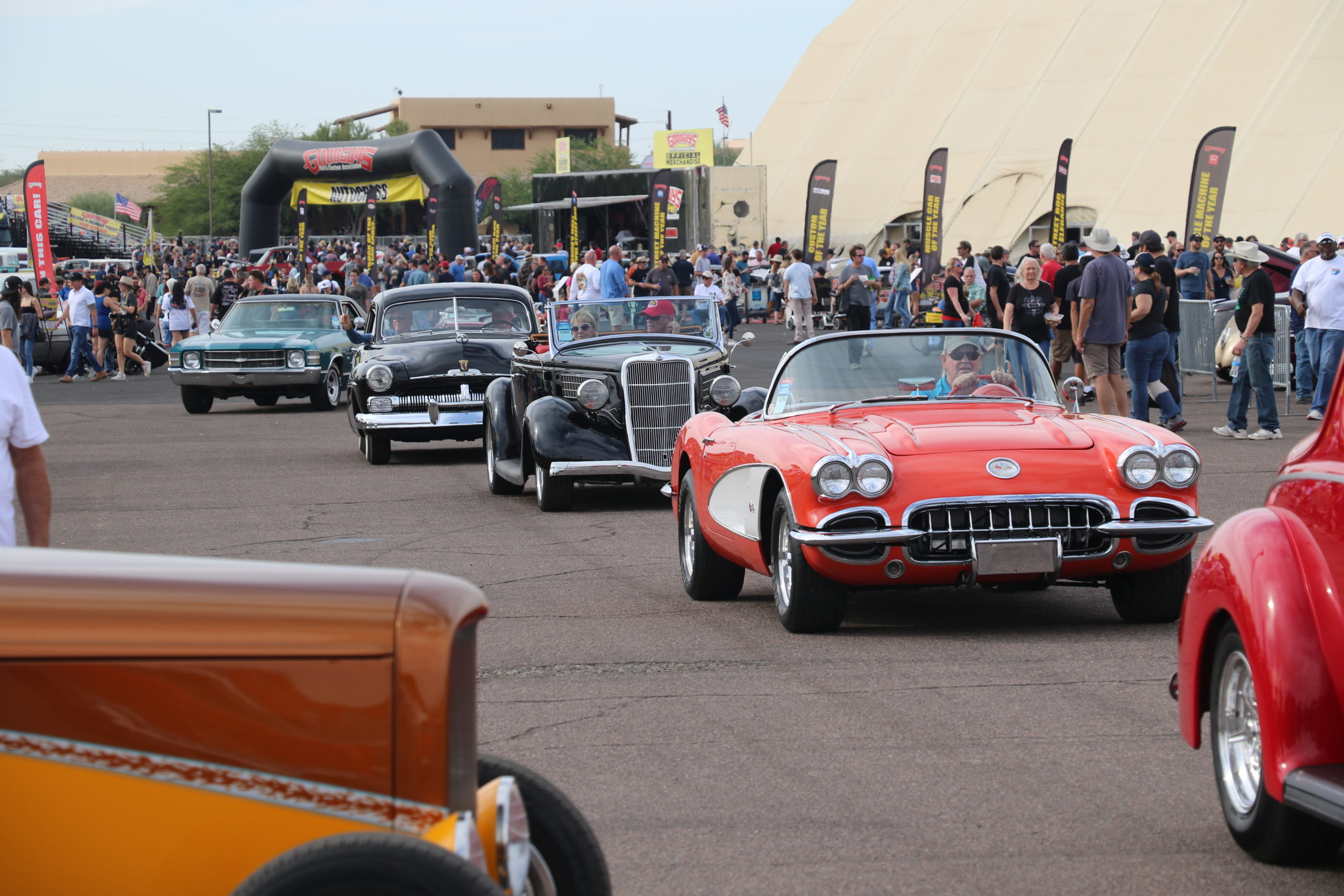 Goodguys Rod & Custom Association, an organizer of hot rod and custom car events, has announced that Kahn Media will exclusively represent the automotive event producer as its Agency of Record.
Kahn Media will provide public relations, social media and digital marketing services for the Goodguys organization and the 19 events it is hosting around the United States in 2021, the company said.
Goodguys Rod & Custom Association is scheduled to host 19 events across 11 states in 2021. Each three-day, outdoor event features displays of classic, restored and custom cars, an autocross competition and displays from automotive restoration and aftermarket vendors.
"We are thrilled to be working with the talented team at Kahn Media," said Goodguys Chief Operating Officer Andrew Ebel. "Our main objective for 2021 is to continue supporting our existing members while also bringing in a new wave of enthusiasts to our events, and we know that Kahn Media will be able to help us achieve that goal."
Kahn Media will be responsible for managing and growing the Goodguys social media channels; conducting public and media relations campaigns surrounding each of the series' 19 events in 2021 while also promoting the organization's membership program; creating and facilitating an influencer marketing campaign; and designing and administering digital marketing campaigns to drive ticket sales for each event and increase membership signups.
"We have been big fans of the Goodguys brand and series for a long time and are thrilled to be able to work with such a revered brand," said Kahn Media President and CEO Dan Kahn. "They are well respected throughout the automotive aftermarket and have been putting on amazing events for decades.  While the term 'hot rod' has a different connotation to different enthusiasts, we are excited to help Goodguys continue to be the place where lovers of classic and late model domestic cars and trucks come together to connect over their mutual appreciation of all things automotive."
The Goodguys 2021 event calendar kicks off at the 11th LMC Truck Spring Lone Star Nationals in Fort Worth, Texas on March 12-14, 2021.