News
Goodguys Relaunching 2020 Event Season in July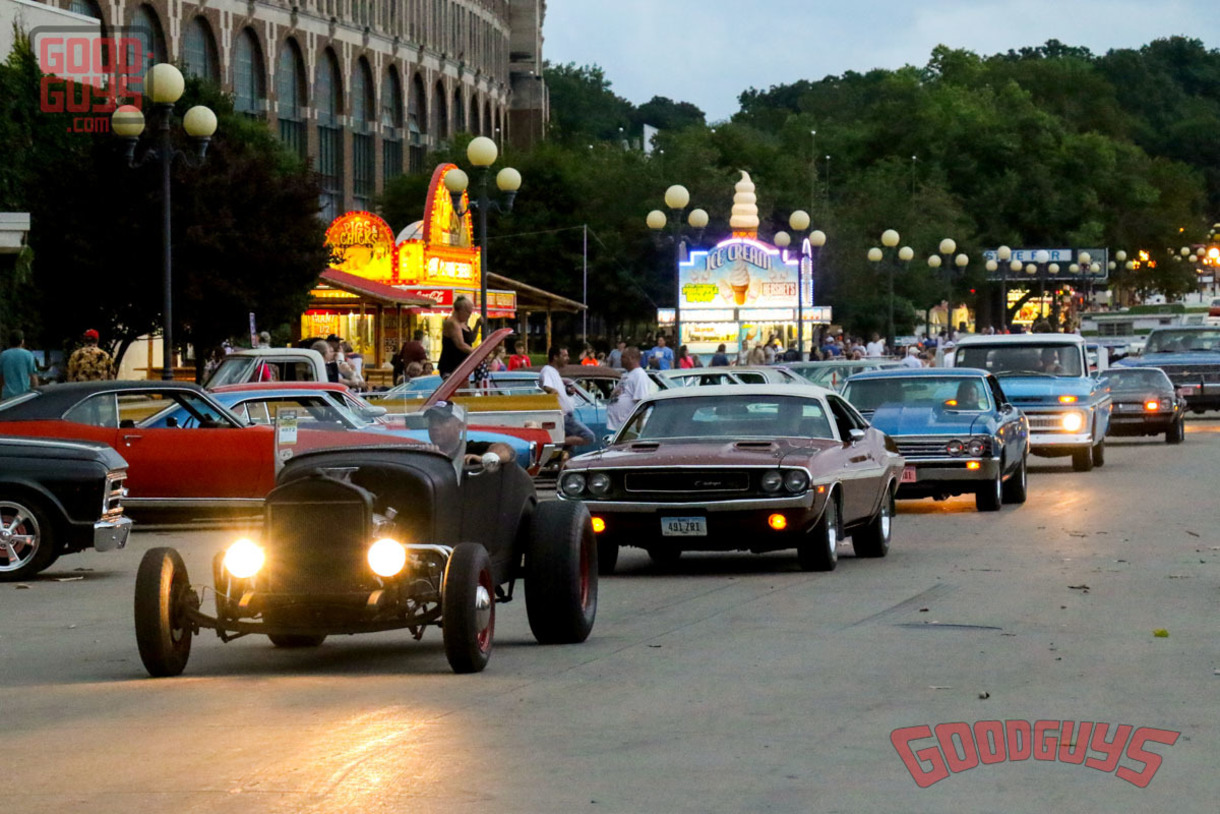 The 2020 Goodguys Rod & Custom Association event season will officially relaunch with its "Mid-Summer Classic" on Independence Day weekend, July 3-5, in Des Moines, Iowa, with the 29th Speedway Motors Heartland Nationals presented by BASF, the group has announced, while the PPG Nationals in Columbus, Ohio have been cancelled. Social distancing and additional health & hygiene standards will be in effect at the Iowa event.
"While we are extremely pleased about the latest news for Iowa, we are deeply disappointed to inform you that we did not receive the approval needed from local health officials to move forward with the Goodguys 23rd PPG Nationals in Columbus, Ohio," the group said in a statement. "Subsequently, we have made the extremely tough and emotional decision to cancel the event. All vehicle registrations and tickets already purchased will automatically be applied to next year's show."
Goodguys has yet to receive approval to host both the 1st RaceDeck Salt Lake Nationals in Salt Lake City, Utah, and the 33rd Pacific Northwest Nationals presented by Griot's Garage in Puyallup, Washington, both scheduled for the latter part of July. However, the group is in contact with both markets daily and are continuing preparations and planning for both events to take place.
Click here for more information.