News
Golden Promoted to Managing Director of Carroll Shelby Foundation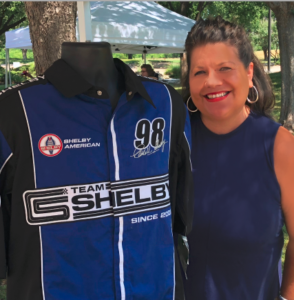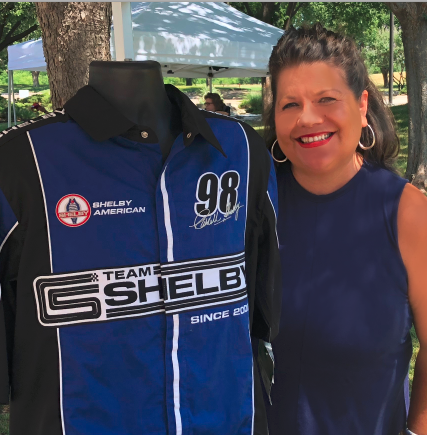 Rafella Golden has been promoted to managing director of the Carroll Shelby Foundation by the charity's board of directors. Golden will manage the daily operations of the nonprofit founded by legend Carroll Shelby.
"Carroll Shelby believed that any goal could be achieved with a team of dedicated people," said Neil Cummings, co-president of the foundation. "While he was committed to success in every aspect of life, Carroll was especially passionate about helping kids. Ms. Golden has earned this promotion through her dedication to the foundation that Carroll started. The charity board of directors looks forward to working with her to continue Carroll's mission to help kids in the race for life."
Golden has been part of the Shelby community since 2009 when she first began to work for Carroll Shelby International. She previously worked in public school fundraising, event coordination and retail design for a variety of organizations.
Since joining Shelby, Golden has been involved in many different roles for Shelby American, Team Shelby, Carroll Shelby's Store, Carroll Shelby International and the Carroll Shelby Foundation. She has managed graphic design projects, coordinated events, been a merchandise buyer, contributed to strategic planning and directed retail locations. But it was a personal connection with Mr. Shelby that eventually led to her involvement with the charity.
"Not long after I joined Shelby, my teenage son was diagnosed with brain cancer," Golden said. "I'll never forget how supportive Carroll was during that challenging time for my family. He also gave me the opportunity to be involved with the children's charity as a way to help other kids in honor of my son's full recovery. Over the years, my role has evolved and led me to this opportunity to make a difference for families through the Carroll Shelby Foundation."
Golden will fill a dual role as both managing director of the charity and will still remain part of the Team Shelby management team. This unique position will allow her to maximize opportunities for the charity to integrate into Shelby American and the international club's events, according to the company.
"We've been impressed with Rafella's tenacity and drive during her tenure with Shelby," said Aaron Shelby, Carroll Shelby Foundation co-president. "She has channeled her talents into executing programs for organizations that we support including the Loma Linda University Children's Hospital, The Eli Home, Texas Children's Hospital in Houston and the Carroll Shelby Automotive Technology Program in East Texas. We're confident that Rafella will do a terrific job as Managing Director of the Carroll Shelby Foundation."
Following years of heart-related difficulties that culminated in a successful heart transplant, legendary racer and automaker Carroll Shelby created the Carroll Shelby Children's Foundation in 1991. Shelby, who waited years before receiving his transplant, was keenly aware of the difficulties and expense involved in heart surgery and the often-lengthy process to locate a suitable donor organ. He created the Foundation because he realized that many needy children would have their lives cut short without some type of financial assistance.
The organization was initially dedicated to providing this assistance for acute coronary and kidney care for young people. In 2009, the Foundation expanded its mission and now helps kids from their first heartbeat through their education years.
As a 501(c)3, funding for the Foundation comes from a myriad of sources. These include donations from corporate and private sponsors, Ford Motor Company and through club events.
To date, the Carroll Shelby Foundation has helped charities and children worldwide. The organization has raised money for fundraising campaigns and provided seed monies to launch healthcare programs and facilities. The charity provides grants to organizations conducting research in the fields of coronary and organ transplant management, according to the group. It also provides scholarship money to kids for continuing educational opportunities in the automotive field.
Recent donation recipients from the Carroll Shelby Foundation include:
Loma Linda University Children's Hospital
The Eli Home
Texas Children's Hospital in Houston
The Carroll Shelby Automotive Technology at the Northeast Texas Community College
Children's Hospital Los Angeles
Children's Organ Transplant Association (COTA)
Children's Mercy Hospital in Kansas City