News
Gold-Plated Shovels Break Ground on QA1's Future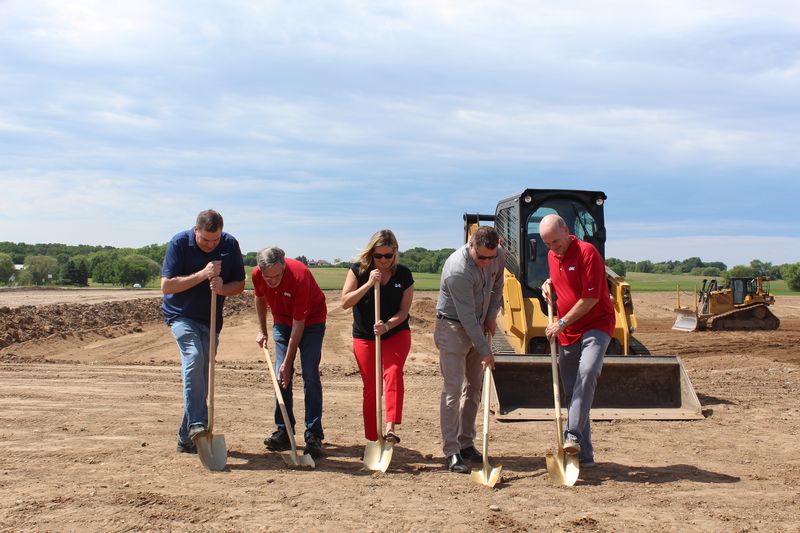 A group of employees and a few golden shovels recently broke ground at the future site of QA1's new headquarters facility in Lakeville, Minnesota.
The new building will be located two miles from existing QA1 facilities and combine all of the company's operations under one roof. It will also provide more than 100,000 square feet of manufacturing, office, and distribution space.
"This new facility is a commitment to our employees, our customers, and our community," said Melissa Scoles, president of QA1. "We've been in Lakeville for over 20 years and are glad we can continue making quality American-made products in a community we love and support. With space for more equipment and with modern workspaces for our team to be more comfortable and efficient, we can deliver even more innovative new products to our customers in the years to come."
This new state-of-the-art facility will have multiple improvements over the current facilities, according to QA1, including dedicated machining, fabrication, and composites manufacturing cells, an R&D center, complete climate control, and space for further expansion.