News
Gold Eagle Produces Documentary on Female Racers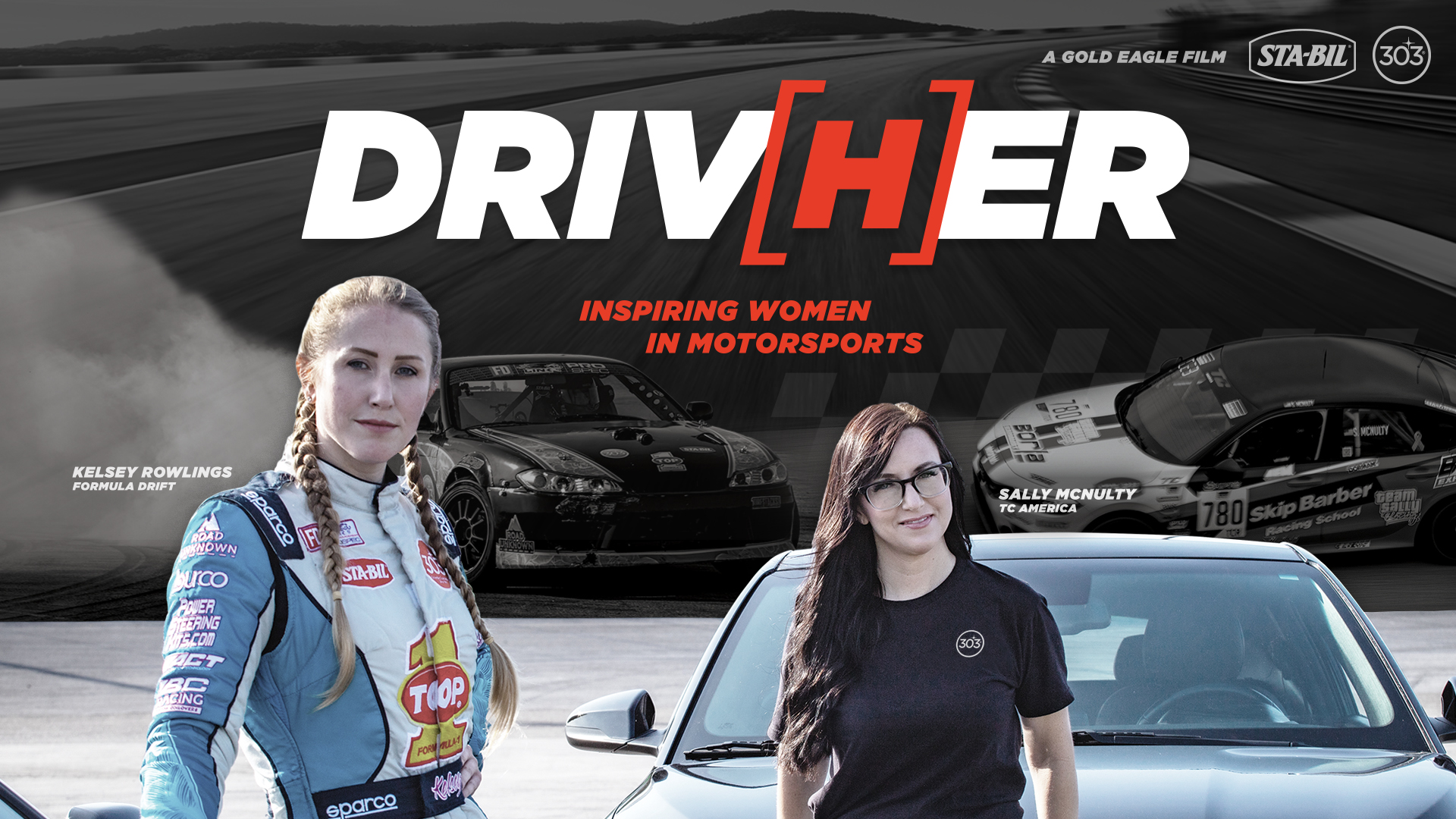 Gold Eagle Company has released a new documentary that highlights the stories of two female racers – Sally McNulty and Kelsey Rowlings, the company announced.
The documentary, DRIV[H]ER, initially shared online on March 8 for International Women's Day, can be viewed on YouTube and online at www.goldeagle.com.
The new 25-minute professionally produced film chronicles the story of two women and how they overcame challenges and prejudices to gain the respect of industry peers and enthusiasts in their respective series. McNulty races competitively in TC America, a touring car racing series sanctioned by the United States Auto Club and Rowlings competes in Formula Drift.
"Both Sally and Kelsey are first-generation racers whose determination aligns directly with Gold Eagle Co. brands' core value of commitment," says STA-BIL Brand Manager, Bob Galuska. "When STA-BIL searches for race partnerships, we don't look at whether they are male or female, we look at whether they fit our brand message and their lifestyle aligns with our company values. Sally and Kelsey understand the dedication and grit it takes to race at the top echelon of their sport, and both are well deserving of this recognition."
Rowlings, a Florida native, made her debut in Formula Drift racing in 2008. She is sponsored by two Gold Eagle brands – STA-BIL, the industry's top fuel stabilizer and 303, Gold Eagle's brand of automotive appearance products. Rowlings currently competes in Formula Drift Pro-Spec.
"One girl legitimately came up to me to say, 'I didn't think I could do this until I saw you," Rowlings said. "All of the sudden they think, 'oh, she looks like me, that's really cool.' You just touch their lives in such a way and give them such an experience that otherwise they may not have had. And it's so incredibly rewarding."
McNulty, originally from a small town in Missouri, is entering the 2023 TC America race season in a Hyundai Veloster N with the GENRACER team. She is sponsored by Gold Eagle's 303 brand of products.
"When you boil it down, it shouldn't matter who's behind the wheel. The car doesn't know if there's a male or female in the car. It just does what I tell it to do," McNulty said. "Women competing in motorsports is definitely on the rise and we're seeing more ladies getting into cars, which I think is great."