News
GM Announces Technical Center Leadership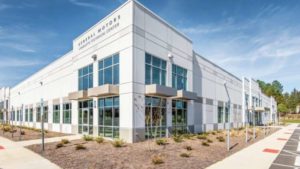 General Motors has announced the leadership of its new performance and racing technical center in Concord, North Carolina.
Dr. Eric Warren of Richard Childress Racing will be the director of NASCAR operations at the facility while Mark Stielow was named to the director of motorsports competition engineering position. Stielow will be responsible for overall engineering and technical direction for the NHRA, IndyCar, IMSA and Motorsports Operations.
Warren will be responsible for competition duties for NASCAR programs, "as well as expanding the involvement of GM's product development resources in the technical strategy for the Chevrolet race teams," GM said in a statement.
The facility will feature Driver-in-the-Loop simulators, vehicle simulation, aero development and other practices designed to advance racing and production capabilities.