News
GKN Automotive Opens New Texas Warehouse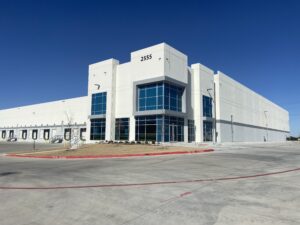 GKN Automotive has opened a new Dallas-Fort Worth warehouse to serve its aftermarket customers, the company announced.
The new facility will house its portfolio of aftermarket products, including axle assemblies for light-duty passenger vehicles, driveshafts, joint and boot kits for all common makes and vehicle types, the company said.
The new 3PL facility, finished in December 2022, is located in Fort Worth, TX, and features 80,000 sq. ft. of warehouse space, 4,000 pallet locations, and ten dock doors with room for expansion up to 240,000 sq. ft. The warehouse will be the hub for all U.S. independent parts distributors and garage fulfillment. GKN Automotive's new warehouse will also deliver real-time inventory feeds and EDI ordering, the company said, and will be staffed with eighteen employees to start, with plans to add up to 40 additional employees over the next three years.
GKN Automotive's aftermarket business supplies original GKN Automotive driveline parts. It offers a wide range of CV shafts and components as well as complete driveshafts for passenger cars, SUVs, and light commercial vehicles worldwide.
"As a leading partner of carmakers and a holder of numerous patents, we are the first to bring new driveline technologies to the aftermarket," said Dominik Görts, GKN Automotive Vice President, Aftermarket Business. "We supply aftermarket parts that fit perfectly and repair solutions for all the major vehicle models. With our new, ultra-modern warehouse logistics system, we can make our products available more easily and quickly than before."