News
German Drivers Again Vote BRABUS Top Tuning Brand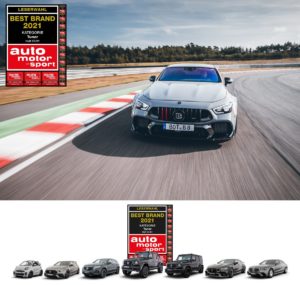 The readers of one of Germany's leading car magazines, auto motor und sport, have voted BRABUS the best and most popular tuning brand for the 15th time.
In the annual survey, 49.3% of respondents chose the company from Bottrop as the BEST BRAND 2021 in the Tuner category, the company has announced.
"We are proud to have won this award this year for what is now the 15th time," said Constantin Buschmann, BRABUS CEO. "It is yet further proof that we at BRABUS develop outstanding products."
Buschmann was quick to credit the upfitting company's employees for the recognition.
"The BEST BRAND 2021 Award above all rewards the professional work of our team. Every individual puts their stamp on the BRABUS brand with their superb work. We will continue to mash the pedal to the floor at all times in order to do justice to our excellent reputation."