News
Gentex Plans New Production Facility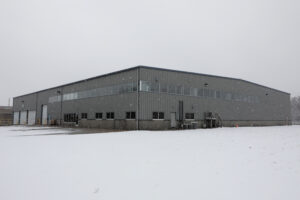 Zeeland, Michigan-based Gentex Corporation is planning to open a satellite production facility in Grand Rapids, the company announced.
By expanding its manufacturing footprint, the company hopes to boost its employee base and provide greater access to well-paying jobs as it continues to implement meaningful solutions to address the ongoing labor shortage.
"Rising transportation costs make commuting increasingly difficult, so if Gentex wants to recruit employees from Grand Rapids, we need to be here," said Gentex president and CEO Steve Downing. "And by locating a satellite plant and creating jobs in a neighborhood near city center, our goal is to strengthen not only Gentex, but also the surrounding community, and we look forward to future opportunities to do so."
The decision to locate in the Madison Square neighborhood came after months of working alongside Amplify GR, a local non-profit that works in partnership to bring together neighbors, businesses, and local organizations to help strengthen neighborhoods, the company said.
"One of our goals is to help ensure neighbors and communities benefit from economic expansion, specifically through job opportunities and wealth creation," said Amplify GR Executive Director Jon Ippel. "We are passionate about this work – our staff works collaboratively with companies like Gentex to create innovative ways to maximize their investments in the Madison Square and Boston Square areas and throughout the community."
The building is currently undergoing renovations, with production slated to begin in late May. The facility will produce sub-assembly components for Gentex's HomeLink product, the company said. When fully operational, the facility will operate two shifts and employ 50 team members engaged in light assembly, warehousing, and logistics.