News
GEARWRENCH Introduces Adjustable Spanner Wrenches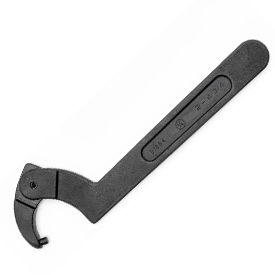 GEARWRENCH has unveiled a new line of Adjustable Spanner Wrenches. The new wrenches are available in three styles to work with different industrial applications.
GEARWRENCH Adjustable Spanner Wrenches are designed to tighten or loosen threaded collars, lock nuts, rings, and packing nuts commonly found on industrial equipment and tooling, according to the company.
Spanners are offered in three styles: Face, Pin, and Hook. Their adjustable heads (or spans in the case of face style wrenches) allow them to be used on a range of collar sizes, eliminating the need for dedicated wrenches for every size application. Each is made of alloy steel and features a hard-stamped size marking on its handle. Pin style wrenches also have pin diameter hard-stamped on their handles. All have a black oxide finish for corrosion resistance and for use in locations where plated products are not allowed. All styles and sizes, where official specifications exist, meet or exceed GGG-W-665C Specification.
Three sizes of Face Style GEARWRENCH Adjustable Spanner Wrenches are offered, the largest of which has a capacity of up to 4 inches. There are six Pin Style wrench sizes with capacity ranges from ¾ inch-2 inches to 4 ½ inches-6 ¼ inches and three Hook Style sizes with capacity ranges from ¾ inch-2 inches to 2 inches-4 ¾ inches.
"These new adjustable spanner wrenches are another example of the broad scope of the GEARWRENCH tool offering," said James Stewart, senior product manager. "Their quality design, material, and finish provide unsurpassed durability and value."
All are available from automotive warehouse distributors, mobile dealers, online retailers, and from industrial and commercial distributors. GEARWRENCH is a hand tool brand from Apex Tool Group.