News
Gates Industrial Announces Departure of CFO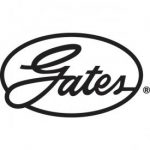 Gates Industrial Corporation, a manufacturer of power transmission and fluid power solutions, has announced that David Naemura, chief financial officer, will depart the company effective Jan. 31, 2020.
David Wisniewski, senior vice president and chief accounting officer, will assume the responsibility of interim CFO while the company conducts its search for a new CFO.
"David [Naemura] has been the CFO of Gates since early 2015 and has made significant contributions to the success of our business while the company transitioned from a Blackstone-owned business through the Gates IPO in 2018," said Ivo Jurek, Chief Executive Officer. "On behalf of the company, I wish David every success in the future and would like to thank him for his contributions. David is leaving a business that is in very good shape and well on track to deliver on our long-term vision," he added.
David Naemura, Chief Financial Officer, commented, "My time at Gates has been a tremendous experience with a truly great business. The unique opportunity in front of me, at a time that is also well-aligned with many personal factors, makes this the right time to enter the next stage of my career. I leave with the company operationally and financially strong, and on a great trajectory for its future."