News
Fuel Delivery App Launches
Gas Jockey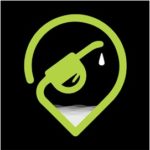 , a vehicle fuel delivery app, has launched in iTunes App Store and Google Play.
The Gas Jockey app brings fuel to the customer's vehicle with a scheduled delivery, while the user is at home or work. Gas Jockey provides delivery to its' users six days a week from 7 a.m. to 7 p.m.
After initial download and setup, the user requests and schedules a fuel-up, pops their fuel door, then Gas Jockey stops by to fill the tank with fresh, un-stored gasoline. Additionally, the service includes the courtesy of window washing.
Founded by Matt Grieve in 2019, Gas Jockey is competitively priced and focuses on efficiency and sustainability. Since 2009, Grieve worked in the fuel and lubricant distribution field. The idea for Gas Jockey was inspired by his own struggle to try and fit all his errands and chores within the busy work week, in order to enjoy as much of the weekend as possible.
"Every week I fill up my family's gas tanks. Unfortunately, it's always last minute," said Grieve. "Errands take time from the 'getting to and from,' to the errand itself, not to mention the waiting time involved. So, I thought, 'There has got to be a better way.'"