News
Free Publicity for Your Project Vehicle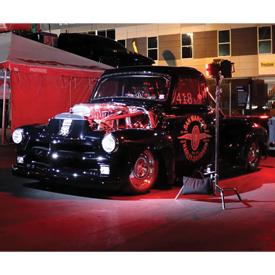 Each November, THE SHOP magazine dedicates a special section to the incredible project vehicles unveiled this time every year in advance of the trade show season.
If your company is participating as a builder, sponsor or supporter of a special project this fall, we want to feature it in our pages!
Simply send a brief description of the vehicle, a sponsor list and high-resolution photo or rendering. If the vehicle will be featured at the SEMA Show, please include the booth number or display area, if known.
The deadline is Sept. 18. Please send submissions or questions to Jef White at jwhite@nbm.com.