News
Four Auto Techs Qualified to Win Petty's Garage '68 Camaro Resto-Mod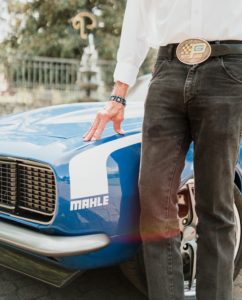 Four finalists in MAHLE's Drive With the Original promo have been selected from nearly 70,000 entries received. These four finalists will travel to the AAPEX show in Las Vegas where one of them will win the custom-built Petty's Garage 1968 Camaro Resto-mod.
Richard Petty will personally present the new vehicle to the winner after all the finalists each select a key from his signature Charlie One Horse hat, one of which will unlock the doors of the modified, 625-horsepower classic Camaro from Petty's Garage.
The four finalists are:
Pete Bethcle of Bimmer Performance Center in Raleigh, North Carolina
Martin Koschik of J and J Automotive in Rhinebeck, New York
Raymond Ochsner of Ochsner's Garage in Louisville, Kentucky
Marshall Zinn of Robbins Service Center in Daytona Beach, Florida
"Congratulations to these technicians for being finalists with a chance to win this spectacular MAHLE Resto-mod Camaro, custom-built by the team at Petty's Garage," said Jon Douglas, president of MAHLE Aftermarket North America. "I sure do wish I were in their shoes after having had a chance to drive the car myself before it made its way to Las Vegas for next week's big ceremony
"I would also like to express sincere appreciation on behalf of MAHLE Aftermarket to the thousands of technicians around the country that participated in the promotion, and more importantly, for trusting MAHLE components in the work they perform."
The four finalists were randomly selected from the entries received and have been awarded a trip to Las Vegas to participate in the special grand prize ceremony on Oct. 30, opening day of AAPEX.