News
Former SEMA Chairman Finds New Executive Gig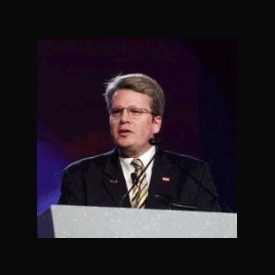 XStream Trucking, a design and engineering company focused on connected hardware for the commercial vehicle industry, has appointed Mitch Williams as chief operating officer.
Williams has more than two decades of industry experience, including serving 12 years as chairman of SEMA. Prior to joining XStream Trucking, Williams was president and CEO of APR, an automotive engineering firm serving as one of the leading aftermarket tuners of Porsche, Audi, and Volkswagen vehicles in the world. He also spent 19 years at Hella Inc. Williams helped grow Hella's sales from a few million to over $50 million, according to the company.
Williams' purview at XStreme Truck will include overseeing product development, strategic technology investments, and managing an ongoing market strategy to continuously create value for XStream Trucking customers.
"Mitch is a seasoned and trusted leader who has a proven track record of consistently delivering results and supporting sustainable company growth," said Daniel Burrows, CEO of XStream Trucking.
Williams' hire comes at a pivotal time for XStream Trucking, which recently announced a $10.5 million Series A funding round that will further advance development of cost-saving innovations for the $700 billion U.S. trucking industry. The company is best known for its flagship technology called TruckWings, an active-aero device that automatically closes the tractor-trailer gap on commercial trucks when the vehicle is at a certain speed to create an estimated fuel savings of between 4 to 6 percent.