News
Former 12-Volt Retailer Starts Social Media Company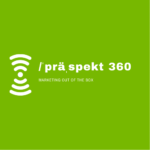 Eric Carter, former owner of Indiana retailer Cartronix and current president of the new Mobile Electronics Syndicate (MES) trade association, has launched a social media consulting company specializing in car audio and window tint retailers, distributors and suppliers, according to CE Outlook.
The new company, Praspekt360.com, provides a variety of services including social media posts, Google search optimization, website updates and more.
Click here to read the full story at CE Outlook.