News
Forgeline Wheels to Sponsor Goodguys Autocross Street Machine Class in 2021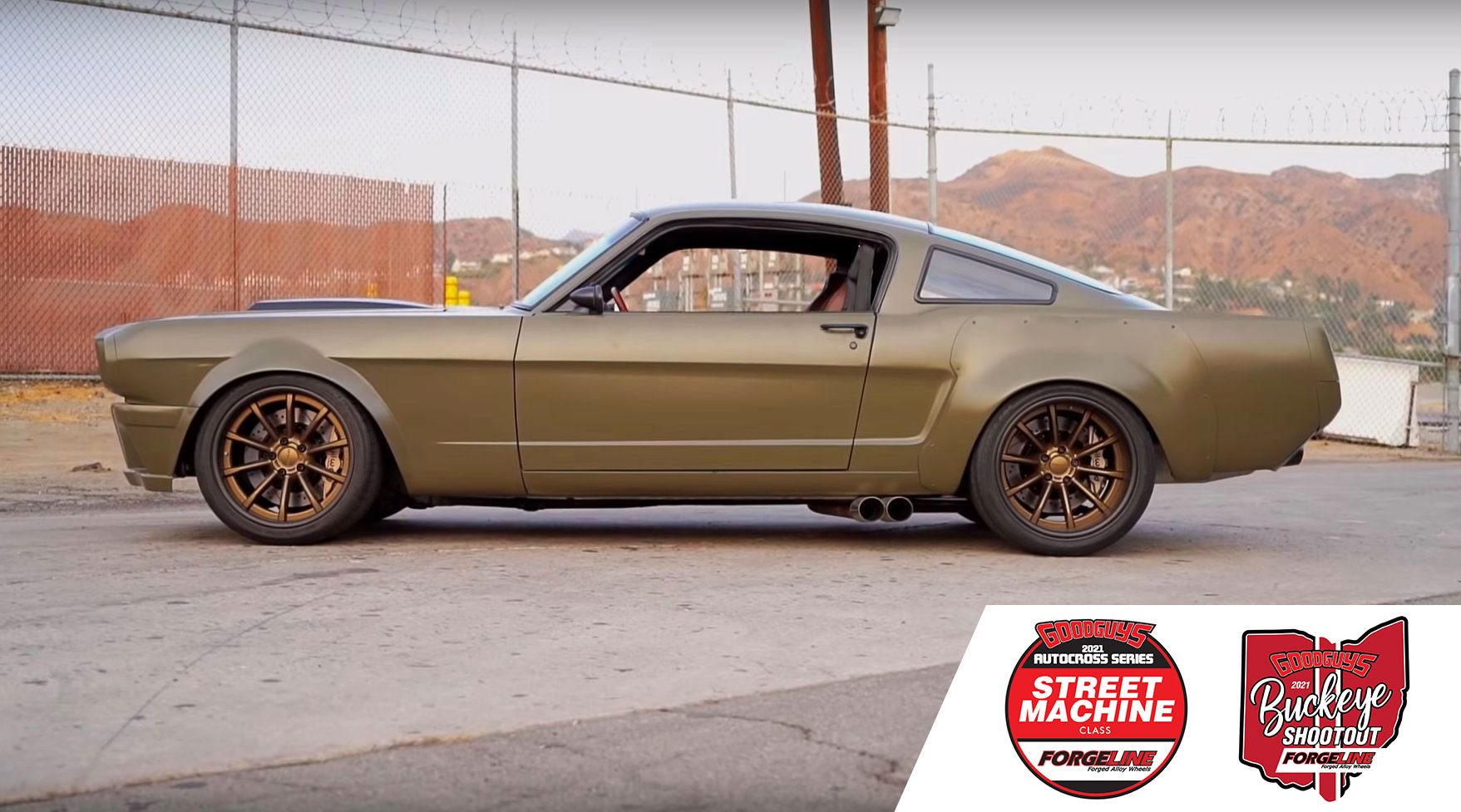 Goodguys Rod & Custom Association, an organizer of hot rod and custom car events, has announced that Forgeline Wheels will sponsor its Autocross Street Machine Class in 2021. This partnership marks the first time Goodguys has opened this level of sponsorship for its autocross competitions. The Forgeline "Street Machine" Autocross sponsorship will provide exposure on track at Goodguys AX events throughout the 17-race series in 2021, the company said.
Under the new partnership, the Forgeline brand Street Machine decals will adorn all class competition vehicles and be included on the 2021 AX event series t-shirt. To compete in the Street Machine Class, entrants must have a vehicle between 1954 and 1987 and have a max front tire width of 275mm. The 2021 Forgeline Street Machine overall points winner will receive a set of Forgeline forged aluminum 6061-T6 wheels, popular in world-class racing competition, including Trans Am, Pirelli World Challenge, IMSA and more.
In addition, Forgeline will be the sponsor of the "Buckeye Autocross Shootout" taking place at the Summit Racing Nationals in Columbus, Ohio. Shootouts feature the 16 fastest cars, including the top 4 in ProX, Pro, Street Machine, and the top 2 from the Truck and Hot Rod classes. The top two from this group of 16 will earn an invite to the year-end Duel in the Desert Shootout in Scottsdale, Arizona.
"David and the team at Forgeline bring a great product to Goodguys Autocross competitors on Raceday, but they also offer a variety of style and options for our street car and drag race enthusiasts," said Goodguys Vice President of Sales & Partnerships Jason Snyder. "Aligning Goodguys with Forgeline brings synergies and credibility that both companies will benefit from. This is truly a partnership — and we're excited to have Forgeline onboard as our first-ever sponsor of the Goodguys Autocross Forgeline Street Machine Class."
"Goodguys' unique events have a powerful way of unifying and growing the hot rod community." Said Foregline CEO David Schardt. "It's this sense of community, that sparked our desire to expand our sponsorship to the highly competitive Street Machine Class. We're excited for the 2021 season to start and eager to see in Scottsdale which competitor will shine through and earn that set of Forgeline wheels. Knowing the caliber it takes to earn this place on the podium, it is truly an honor for us."