News
Ford Performance Parts Cobra Jet Reunion Slated for August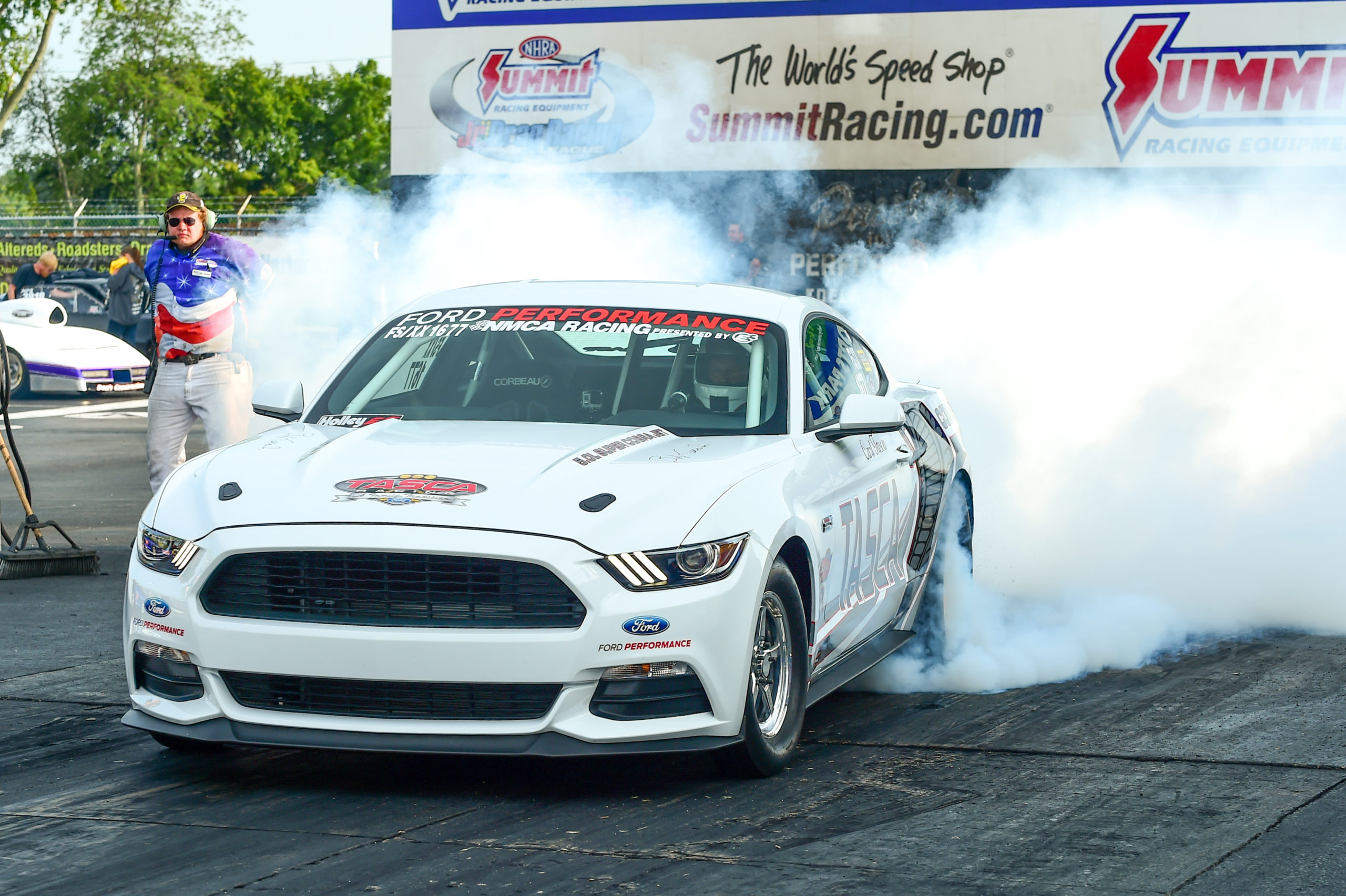 ProMedia Events has been selected to host the 50th Anniversary Ford Performance Parts Cobra Jet Reunion Aug. 23-26 in Norwalk, Ohio. The event-presented by Tasca Ford and TascaParts.com-is set to be held during the NMCA All-American Nationals at Summit Motorsports Park. The 50th anniversary reunion is open to all Ford vehicles powered by the iconic Cobra Jet engine combination.
Cobra Jet vehicles, including Mustangs, Fairlanes, Cougars, Torinos, Cyclones/Montegos, and Rancheros (all tributes/clones permitted), will invade the Buckeye State in celebration of their legacy from 1968 to present. Activities include a huge car show, drag race, celebrities, and a special celebration dinner for owners, media, and fans.
"NMCA is thrilled to be a big part of Cobra Jet's 50th anniversary celebration," said Steve Wolcott president and CEO of the National Muscle Car Association. "Cobra Jet's iconic platform is the predecessor to today's Detroit factory-built race car programs that add to the excitement of NMCA series events."
Festivities start Aug. 23 and continue through Aug. 25 when professionally judged class awards will be presented to the finest Cobra Jets in the world.
Celebrity guests will include the Tasca family, Bill Barr, Dean Gregson, Dave Lyle, Jerry Harvey, Al Joniec, Rusty Gillis, Barrie Poole, Don Fezell, Jacky Jones, Brian Wolfe, Brent Hajek, John Calvert, Roy Hill and Chuck Watson, Sr.
The NMCA All-American Nationals and 50th Anniversary Ford Performance Parts Cobra Jet Reunion takes place the weekend after the Woodward Dream Cruise in Detroit and one week before the NHRA U.S. Nationals in Indianapolis.
Partnering with Ford Performance Parts to celebrate Cobra Jet's golden anniversary, NMCA has secured support from the Mustang Club of America, Mustang Times, the 428 Cobra Jet Registry, the Fairlane Club of America, the Cougar Club of America, the Galaxie Club of America, select rare Cobra Jet vehicle owners and collectors, and a group of influential Cobra Jet owners responsible for the 40th anniversary event.
"All of us at Ford Performance Parts are excited to celebrate the 50th anniversary of Cobra Jet," said Doug White, global performance parts manager. "From the time Cobra Jet Mustangs dominated at the 1968 NHRA Winternationals right out of the box, to taking over the streets later that year in production Mustangs, all the way to modern-day Cobra Jet racers returning to NHRA victory lanes beginning in 2009, the name Cobra Jet has helped define what Ford Performance is all about.
"Now, 50 years after it first made waves both at the drag strip and on Main Street, Cobra Jet remains known for putting the muscle in Ford's muscle car legacy," White added. "For that reason, the 50th Anniversary Cobra Jet Reunion at Summit Motorsports Park is truly a must-attend event for all Ford enthusiasts. Only 90 miles south of Dearborn, Michigan, the Cobra Jet Reunion will provide access to many Motor City celebrities and dignitaries eager to be a part of this golden anniversary."
Ford historians and enthusiasts understand the unique connection Tasca Ford and Bob Tasca, Sr., played in the development and promotion of the Cobra Jet platform. As presenting sponsor of the Cobra Jet Reunion, Tasca Ford and the entire Tasca family will personally participate in the event.
"I was there in '68 to witness the original Cobra Jets run in Pomona and I look forward to racing my modern Cobra Jet at this golden anniversary event," said Carl Tasca of Tasca Ford and current NMCA Factory Super Cars competitor. "50 years later I'm proud to say that Tasca Ford is still selling Fords, racing Cobra Jets, and marketing Ford OEM parts through our TascaParts.com platform that serves Mustang & Ford enthusiasts around the world."
For more information visit www.CobraJetReunion.com or call 714-444-2426.