News
Ford Performance Honoring Rod Hall with Bronco R Prototype in SCORE Baja 1000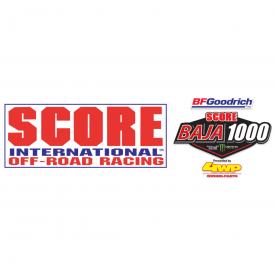 As a tribute to the late Rod Hall and his overall win with Larry Minor in the 1969 Mexican 1000 in a 4X4 Ford Bronco, Ford Performance is teasing its launch of the new Ford Bronco next year by entering the purpose-built Bronco R race prototype into this month's iconic BFGoodrich Tires 52nd annual SCORE Baja 1000, presented by 4 Wheel Parts.
This year's Race will start and finish in Ensenada, Baja California, Mexico with race-week festivities and the race itself being held Nov. 19-24.
The Bronco R—developed by Ford Performance in collaboration with builder Geiser Brothers and 2018 SCORE Baja 1000 4-wheel champion Cameron Steele—drops heritage-inspired design and proportion hints of what enthusiasts can expect to see when the future Bronco makes its premier next spring.
"Like the original Bronco, we kept Bronco R's design authentic and simple, with a roll cage on a production-style frame, and a five-piece lightweight body on top," said Brian Novak, Ford Performance Off-Road Racing Supervisor. "For the endurance needs of Baja's grueling race miles, we built in a limited number of race-focused parts. But even the twin turbos of the EcoBoost engine are representative of what the production Bronco will offer."
The Bronco R will race in Class 2 at the SCORE Baja 1000, and will carry the vehicle number of 2069 to honor the class but more importantly the year that Hall and Minor became the only 4-Wheel drive vehicle to win the overall in the world's most prestigious desert race.
Veteran Hall of Fame SCORE Trophy Truck racer Cameron Steele has been announced as the driver of record in memory of Rod Hall in the No. 2069 and Rod Hall's granddaughter Shelby Hall has been confirmed as one of the additional drivers for portions of the course. An experienced desert racer, Shelby Hall drove several times with Rod Hall in the race he competed in it for 50 consecutive years.
Other drivers announced for this special vehicle are SCORE Trophy Truck champion Curt LeDuc, legendary SCORE Baja motorcycle champion Johnny Campbell, champion racer Steve Olliges, and multi-time rock crawling and SCORE Baja 1000 class champion Brad Lovell.
The Bronco R features an independent front suspension with 14 inches of travel and a production-based five-link rear chassis design with up to 18 inches of travel, plus custom Fox shocks, 17-inch beadlock-capable aluminum wheels and 37-inch BFGoodrich Tires.
With its exterior inspired by the 1969 Baja 1000 Bronco livery, the Ford Performance Bronco R race prototype pays tribute with its red, white and black colors accented by its blue space frame. No. 2069 stretches across its rear quarter-panel and wing.