News
Ford Mustang GT at the Heart of the 'Here We Roar' Sweepstakes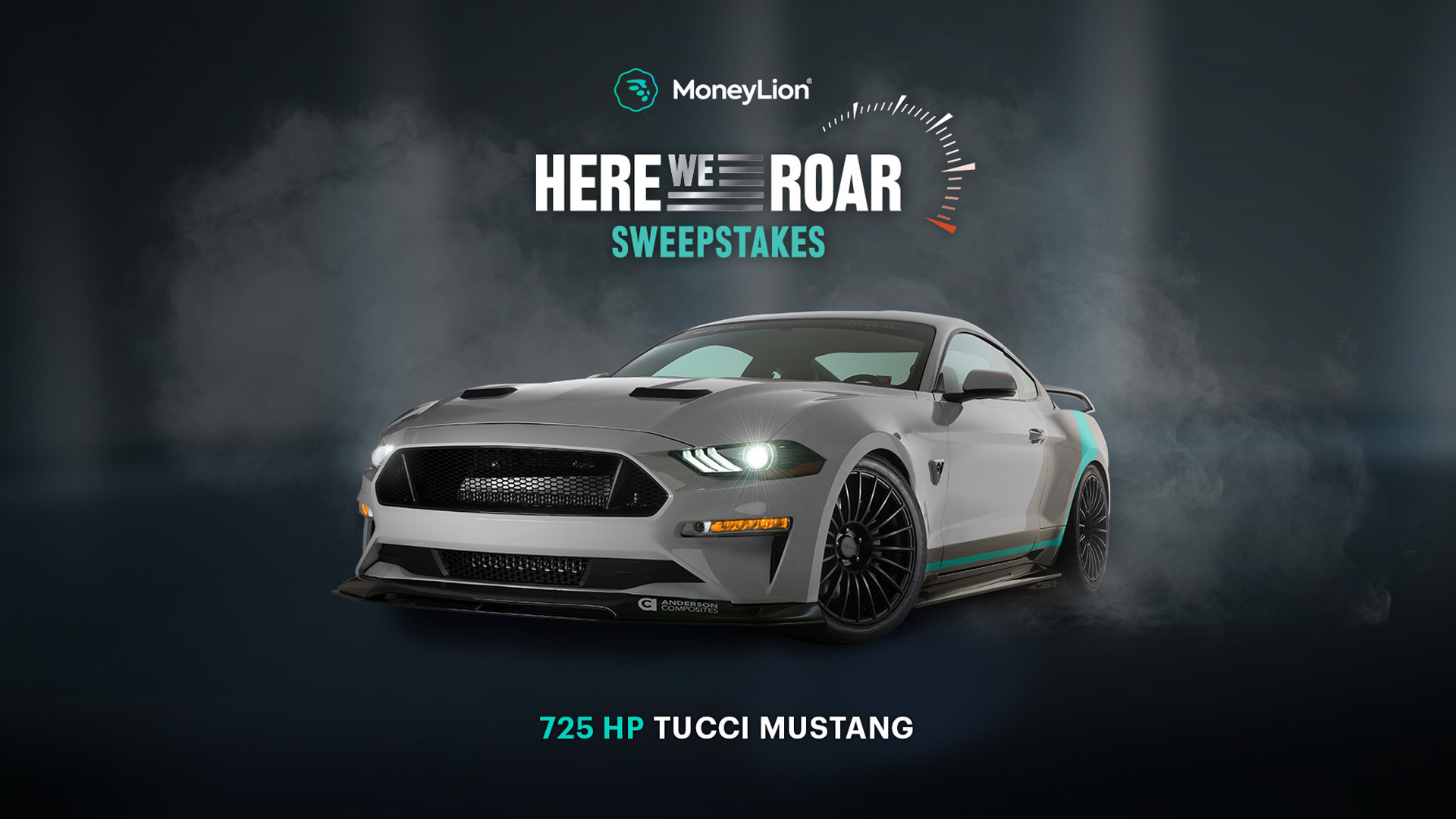 Mobile bank MoneyLion and Ford Performance unveiled the latest of three custom-built 2019 Ford Mustang GTs as part of the MoneyLion Here We Roar sweepstakes.
Designed and built by Team Penske NASCAR Xfinity Series driver Austin Cindric and performance car influencers Dave and Dom Tucci of Tucci Hot Rods, the 725-hp Mustang celebrates the legacy of three families with profound heritage in both racing and performance cars.
"Racing is in my blood because it's been a part of my family for generations, starting with my grandfather and racing team owner, Jim Trueman," Cindric said. "Upon meeting the father and son duo, Dave and Dom Tucci of Tucci Hot Rods, I was immediately drawn to their own family legacy in performance cars and overwhelmed by their passion and purpose for their work. And there's not a more humbling and historic legacy in racing and high-performance cars than the Ford Mustang, the iconic car we had the privilege of enhancing and reimaging for one lucky fan to win."
The MoneyLion Here We Roar sweepstakes, which launched in April and has featured vehicles designed and built by Vaughn Gittin Jr. and Joey Logano, gives motorsports fans a once-in-a-lifetime opportunity to own one of three custom-built 2019 Ford Mustang GTs.
Through Oct. 20, fans can register for a chance to win one of the custom-built 2019 Ford Mustang GTs in the Here We Roar sweepstakes by visiting the sweepstakes entry page or by sending a text message with the word "ROAR" to 95615 to receive a link to the website.
Three winners will be flown with a guest to Ford Championship Weekend at Homestead-Miami Speedway, Nov. 15-17, 2019, to receive their cars.
Upon completion of a sweepstakes entry, entrants can earn additional entries by joining MoneyLion's free zero-fee checking account.
"This new, custom-built and 725-hp 2019 Ford Mustang we designed with Austin is an inspired throwback to Austin's grandfather's race car of the early 1980s," said Dom Tucci. "We used the retro racing stripes featured on his grandfather's IMSA sports car and seamlessly updated them to have a more modern look and feel. We also included other small-but-memorable elements, including a visual representation of his grandfather's racing gloves on the shift boot and a one-of-a-kind Legacy emblem designed to celebrate the Cindric, Tucci and Ford families."
The GT features a Hellion Turbo twin kit, ISC coil-overs, Rotiform BUC wheels and Anderson Composites carbon fiber front splitter, rear wing, side skirt, decklid panel and grille. The car was modified for top performance including handmade custom side-exit exhaust and a rear diffuser.
The Tuccis also used 3D-printed accessories, including hood vents and Legacy side emblems.