News
Ford Expands Technician Training Program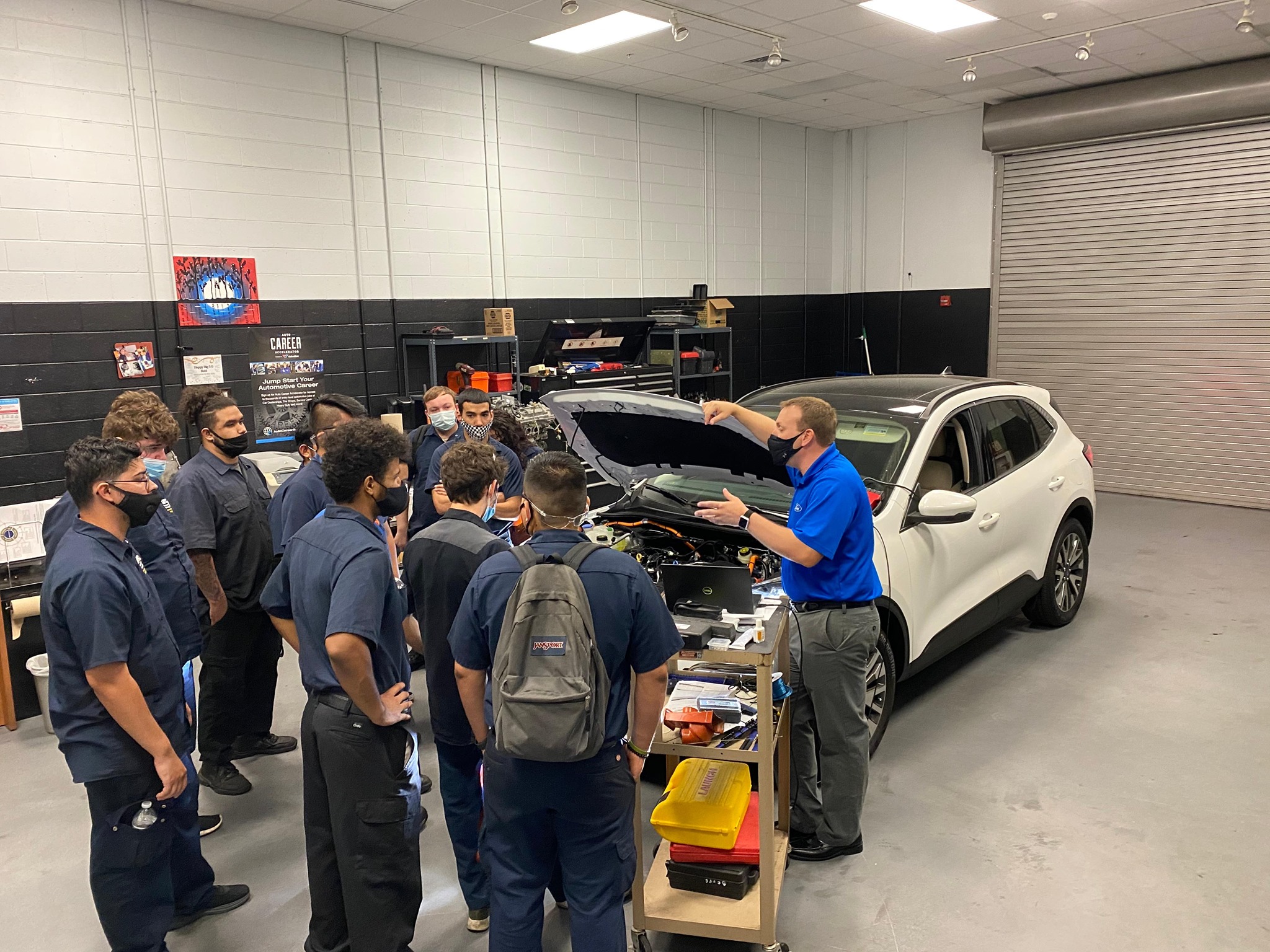 Ford is expanding the curriculum and adding locations to its technician training program, the company announced.
The technician training initiative, known as Automotive Student Service Educational Training (ASSET), is a collaboration between Ford Motor Company, Ford and Lincoln dealers and select community colleges and technical schools.
Three new Automotive Student Service Educational Training (ASSET) programs are starting this year at the following community colleges:
Pima Community College, Tucson AZ
Wake Technical College, Raleigh, NC
Gwinnett Technical College, Lawrenceville, GA
Also, ASSET will be incorporating Ford EV curriculum including courses on High Voltage Systems Safety, Hybrid Vehicle Components and Operation, Battery Electric Vehicle (BEV) Components and Operation and an introduction to High Voltage Battery Service, as well as a Ford instructor-led class on Hybrid and Electric Vehicle Operation and Diagnosis, the company said. Ford has provided 25 PHEV or BEV vehicles to ASSET locations, so students can receive hands-on training.
"The ASSET program puts these kids in in the classroom and then in the stall applying it. To me getting those two at the same time is going to give a dealer better technician retention and the student a better understanding of the information," says Josh Fichter, General Manager, Five Star Ford in North Richland Hills, Texas. Adds Fichter, "It also breeds loyalty because if you're not proactively growing your own technicians right now, you're going to be in a world of hurt."
Ford is also adding a Mobile Service Technician Certification to the ASSET curriculum. This program is a pathway for students that may be sponsored at one of the 300-plus dealers in the U.S. currently operating Mobile Service Fleets.
Over a two-year period, an ASSET student can earn up to 100% of Ford's Service Technician Specialty Training (STST) credentials, earn an associate degree in Automotive Technology, and have one-year of work experience at a Ford or Lincoln dealership, program officials said. ASSET graduates also can achieve Ford's High Voltage Systems Certification, in addition to the 12 certifications the program already offers.