News
Ford Details Rebelle Rally Effort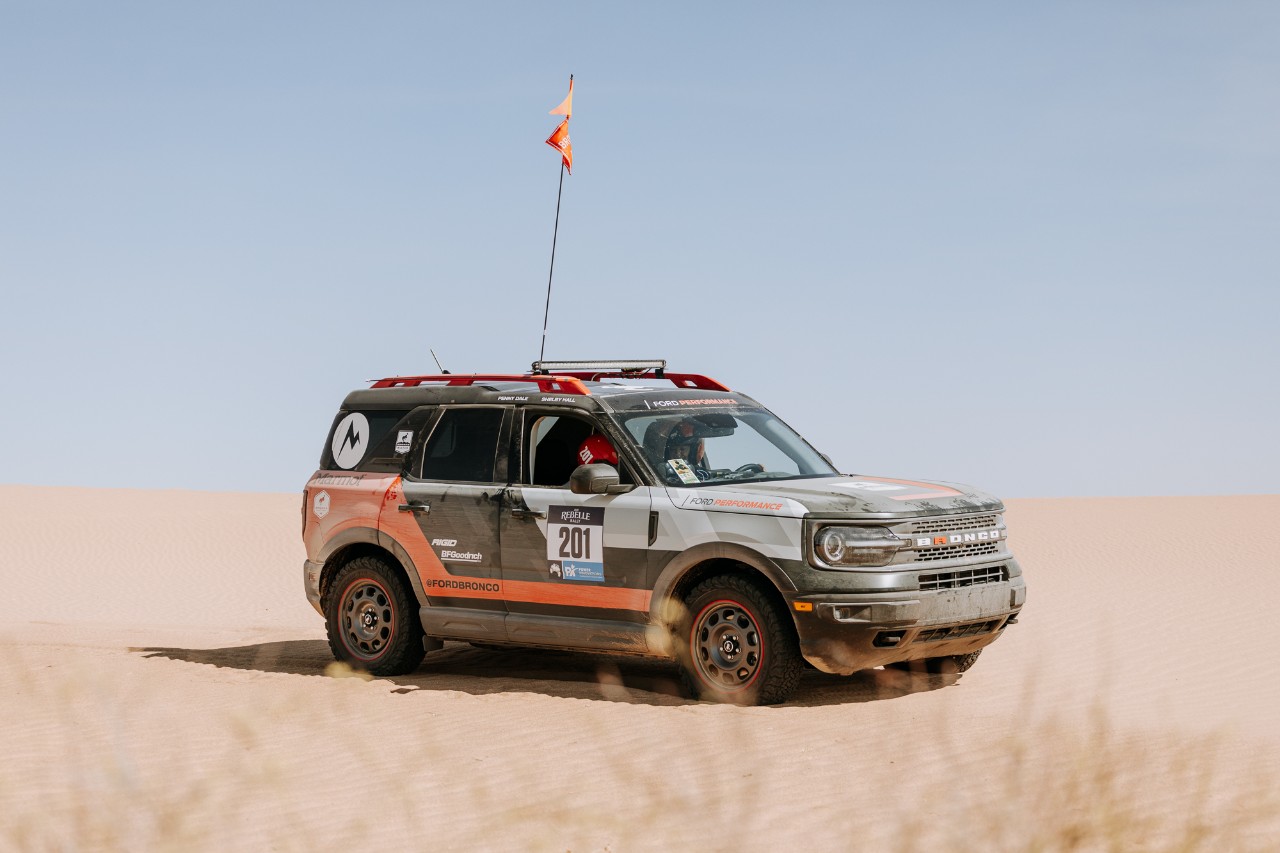 Ford is backing five teams at this year's Rebelle Rally, with four teams trying to extend the manufacturer's previous success with the Bronco and Bronco Sport, while the fifth will complete the race in the all-electric Mustang Mach-E Rally.
The Rebelle Rally is a women's off-road navigation rally raid in the U.S. that prohibits the use of GPS or cell phones for navigation. Each team consists of a driver, navigator and vehicle, with no team support crew allowed. Participants spend their nights camping along the approximately 1,500-mile course, organizers said.
The event will start at Mammoth Mountain on Oct. 12, wind its way across rugged terrain in Nevada and California, and finish in the Imperial Sand Dunes in Southern California on Oct. 21.
Ford will support the following entries:
Bronco Raptor ­– Shelby Hall and Rori Lewis
Bronco Raptor – Laura Wanlass and Maria Guitar
Bronco Sport – Jessica Moore and Melissa Clark
Mustang Mach-E Rally – Kaleigh Miller and Bailey Campbell
Bronco WildTrak – Karisa Haydon and Trista Smith