News
Foose to Accept Builder of the Decade Award at Grand National Roadster Show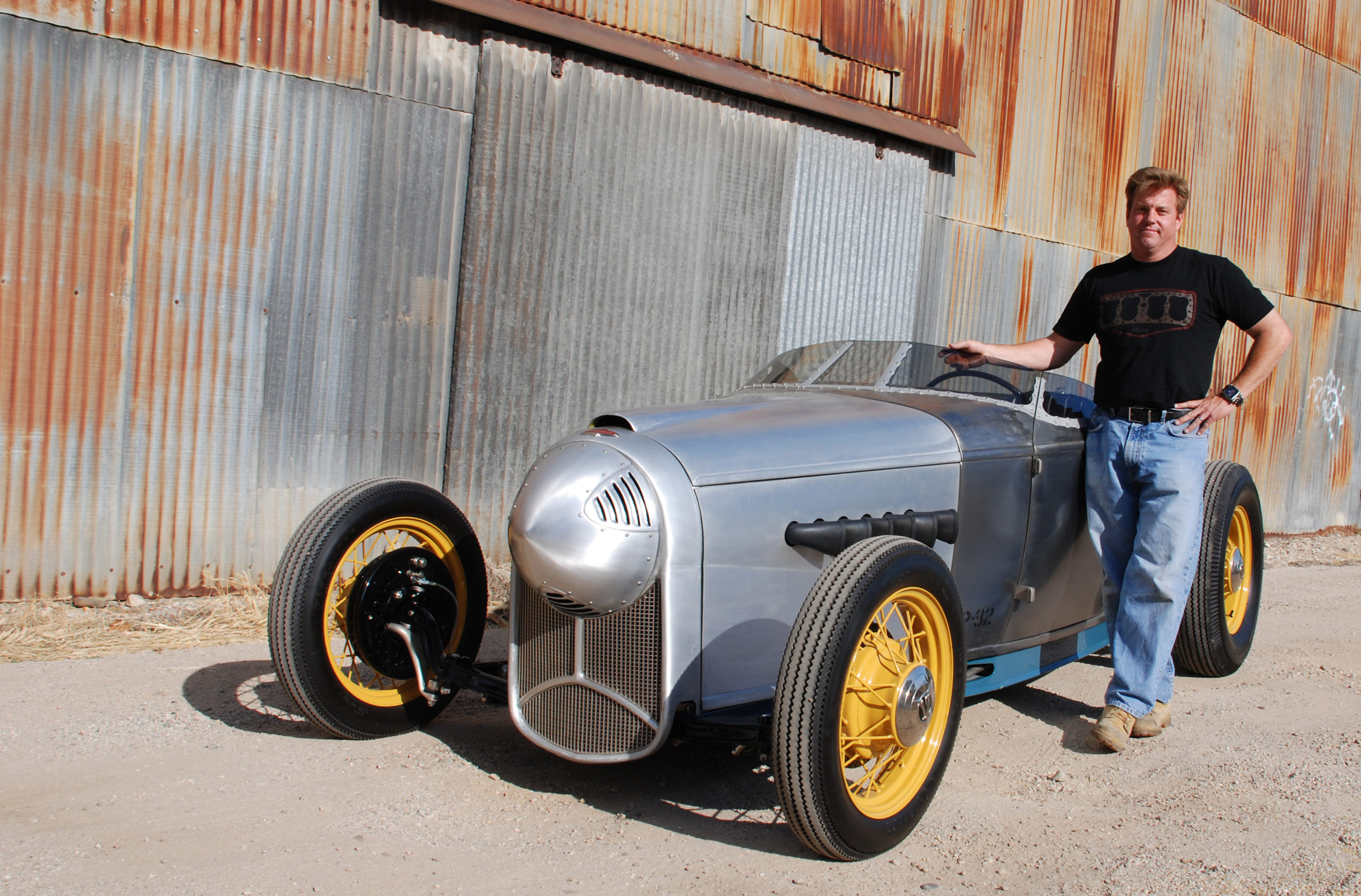 Chip Foose will be named as Builder of the Decade during the Jan. 25-27 Grand National Roadster Show at the Fairplex in Pomona, California. The show will feature a special ode to Foose with the display of 10 of his most iconic custom vehicles.
Foose has earned widespread acclaim for his career in hot rod design, both for his work with noted hot rod builder Boyd Coddington and for his own workshop, Foose Design, which he founded in 1998. His hit TV series Overhaulin' ran for nine seasons, bringing hot rodding and car customization to a wide audience.
Foose-built and Foose-designed vehicles have won many accolades, including eight America's Most Beautiful Roadster titles, won in 1995, 1996, 1999, 2000, 2001, 2003, 2006 and 2014.
"We couldn't be happier to honor Chip Foose as our Builder of the Decade," said John Buck, the show's producer. "There are few people who have had as much influence or popularity in the hot rod and custom car industry as Chip Foose. He's certainly deserving of this award."
Among the Foose vehicles on display will be the 2000 America's Most Beautiful Roadster-winning 1932 Ford Roadster 0032, the 2006 America's Most Beautiful Roadster-winning 1936 Ford Roadster Impression, the 1935 Chevrolet Master Two-Door Sedan Grandmaster owned by Chevrolet dealership owner Wes Rydell, the 1954 Chevrolet Bel Air Cool Air, the WWII fighter plane-inspired 1932 Ford Roadster P-32, the original Foose Design coupe Hemisfear, Foose's personal customized 1956 Ford F-100 pickup truck, the 1939 Cadillac coupe Madam X based on original 1939 General Motors design sketches, the 1933 Ford Coupe Ron Brown Coupe and the 1932 Ford-based Muroc Roadster built for supercharger pioneer Jerry Magnuson Magnatude.
Chip Foose will be at the Grand National Roadster Show for the entirety of the three-day event. He will be honored on Jan. 27 in a special ceremony during the awards presentation.