News
FNHI Changes Name to Worksport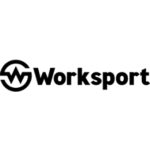 Franchise Holdings International has officially changed its business name to Worksport, the company announced. Worksport says the change, effective May 21, is in response to its growing global brand recognition and overall brand growth strategy. The company has requested the stock symbol WKSP and is awaiting FINRA to approve the corporate action. Worksport manufactures tonneau covers for the international light truck market.
"We have made great strides to unify and develop Worksport as our brand," said Worksport and FNHI CEO Steven Rossi. "Our vision is to expand Worksport on a global level, synonymous with innovation, legacy, and strength. Replacing the FNHI symbol and Franchise Holdings name is only the first step in our continued growth and success."
"To protect the Worksport brand name and innovative products, we have a total of 28 assets in our intellectual property portfolio in varying stages between filed to issued," Rossi added. "We will be updating shareholders and investors regarding additional trademark and patent milestones in the near term."
To enhance the new name consolidation, Worksport has also been revamping its brand identity, the company says, developing new media assets and online branding to match the new name change and identity.
As part of the branding upgrades and consolidation, Rossi said Worksport will be renaming its product line to better meet its branding vision.
New product names include:
The Worksport Tri Fold becomes SC3
The Worksport Smart Fold is now the SC3Pro
The Worksport Quattro name has been changed to SC4
The Worksport Forte will be marketed as the TC3
Worksport will be announcing developments in the near future relating to a new website, media assets, a public offering, its sales & supply chain, the TerraVis and new IP assets.