News
Flat 12 Gallery Auctioning Off Customized 1963 Volvo for SEMA Scholarship Fund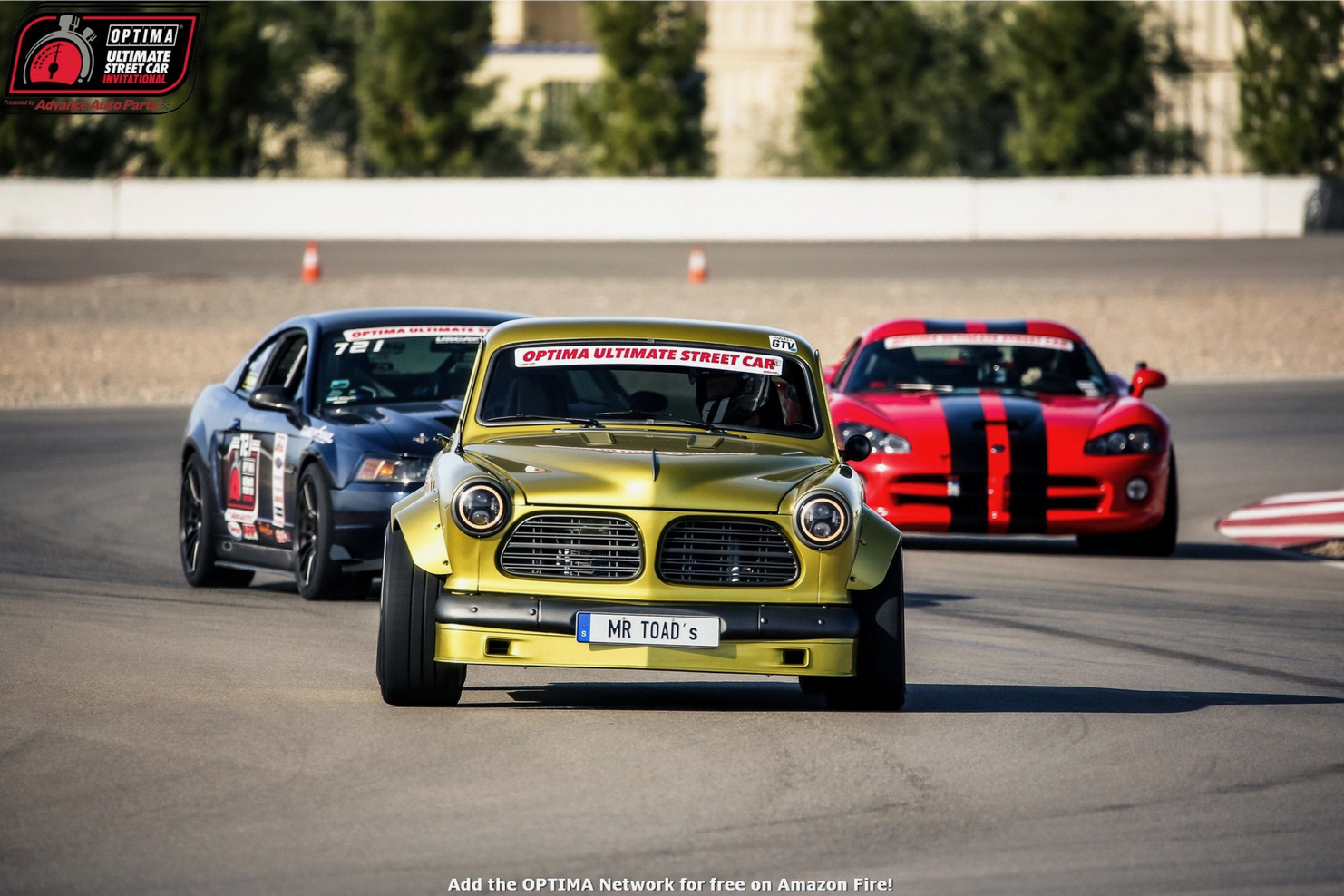 Jeff Allen, of Flat 12 Gallery, the CNBC television show 'The Car Chasers' and the 'Skidmarks Show' podcast is selling his custom-built 1963 Volvo, known as the #V06, to benefit the SEMA Memorial Scholarship Fund.
In partnership with Shell and Pennzoil, the original vehicle morphed into a 1963 Volvo 122 Amazon with a 2013 Grand Sport Corvette to create the #V06. The #V06 packs a 600-horsepower punch from a Lingenfelter Performance Built LS7.
The Volvo will cross the auction block during Scottsdale Auction Week at Barrett-Jackson on Friday, Jan. 17. All of the proceeds will benefit the SEMA Memorial Scholarship Fund, which offers financial assistance to students pursuing an automotive career.
The team has campaigned the #V06 in a variety of events, starting with the Ultimate Street Car Invitational at the SEMA Show where it hit the track in an Autocross, Hot Lap Challenge and Speed Stop. Afterwards, the #V06 tackled the Las Vegas streets in a road rally, then later won the Show-N-Shine Award for Best Non-Domestic at LSFest West, where the Volvo Drag Raced, maneuvered a Road Course, Autocrossed and completed the 3S Challenge. The Volvo was also featured in the recent 'Hobbs and Shaw' movie.
Some of the one-of-a-kind build features include: SEMA Garage Custom 3D Printed Rear Spoiler, LS7 7.0L Lingenfelter Performance Engine, Customized 2013 Corvette Driveline, Forgeline GTD-5 Monoblock Wheels, BAER Brakes, Clinched Flares, Recaro Customized Seats, Takata 5 Point Seat Belts, BASF B67 Austin Yellow Paint, Quiet Ride Solutions Insulation and Tartan Trunk and Headliner.
"The #V06 is a vehicle build is unlike anything we've done before," said Allen. "It is the type of car no-one can pass by without taking notice, but it also represents an exciting opportunity to invest in the next generation of young students pursuing an automotive career."