News
Field Van Launches New Line of Camper Vans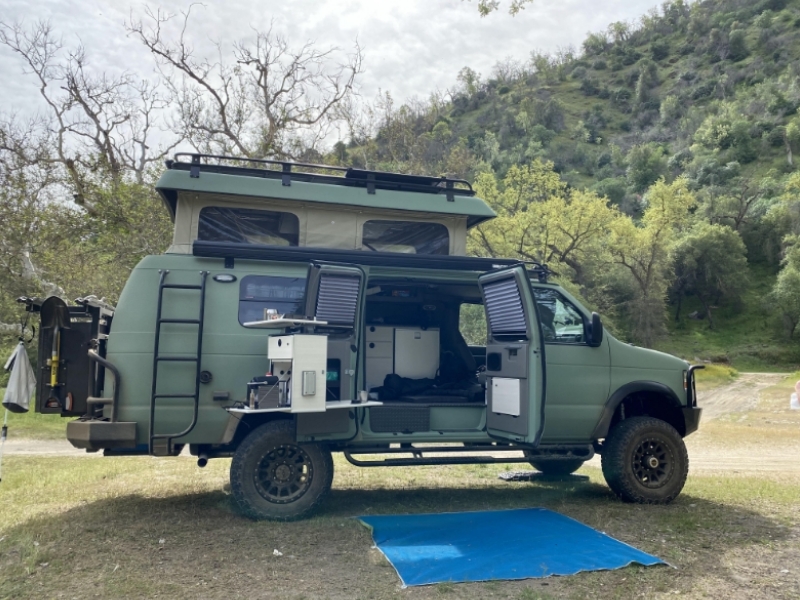 Field Van, a customizer of camper vans, Class B motorhomes and other recreational all-terrain vehicles, has announced the release of a new line of 4×4 adventure vans, the exclusive Field Van "Classic" based on the Ford Econoline cutaway chassis.
Field Van offers five series to choose from, with several floor plan options that integrate onto different chassis to meet individuals' specific driving and off-roading preferences. Select models also provide more headspace through integrated pop-tops that drop flush with the roof when not in use.
Individuals can further personalize their vehicles with specialized exterior upgrades, cabinets, countertops and appliances that can withstand rugged conditions.
"We are so excited to announce a new line of vans that incorporate over three decades of industry experience and customer feedback," said Jonny Feld, president and CEO of Field Van Inc. "It is incredibly humbling to know the Feld family name has built a strong legacy already and will live on through Field Van. In fact, we've already generated so much interest that we have a waitlist of over 15 months. I view that as the perfect testament to our teams' hard work and craftsmanship."
This release follows the recent launch of the new Field Van brand, a name that plays off the founders' last name, Feld. Field Van also recently announced a new 10,000 sq. ft. facility in Reno, Nevada, that has increased its output and expanded operations to now include over 80 employees.
Feld notes, "When people buy a Field Van, they become part of the family. Our team is passionate about the craftsmanship of building reliable, customized vans. We place our commitment to you, our customers, as our highest priority. On behalf of all of us at Field Van, thank you for your support. We look forward to helping thousands of people to get on the road and assisting in the process to "Create Your Adventure."