News
EV, Hybrid Sales Set Records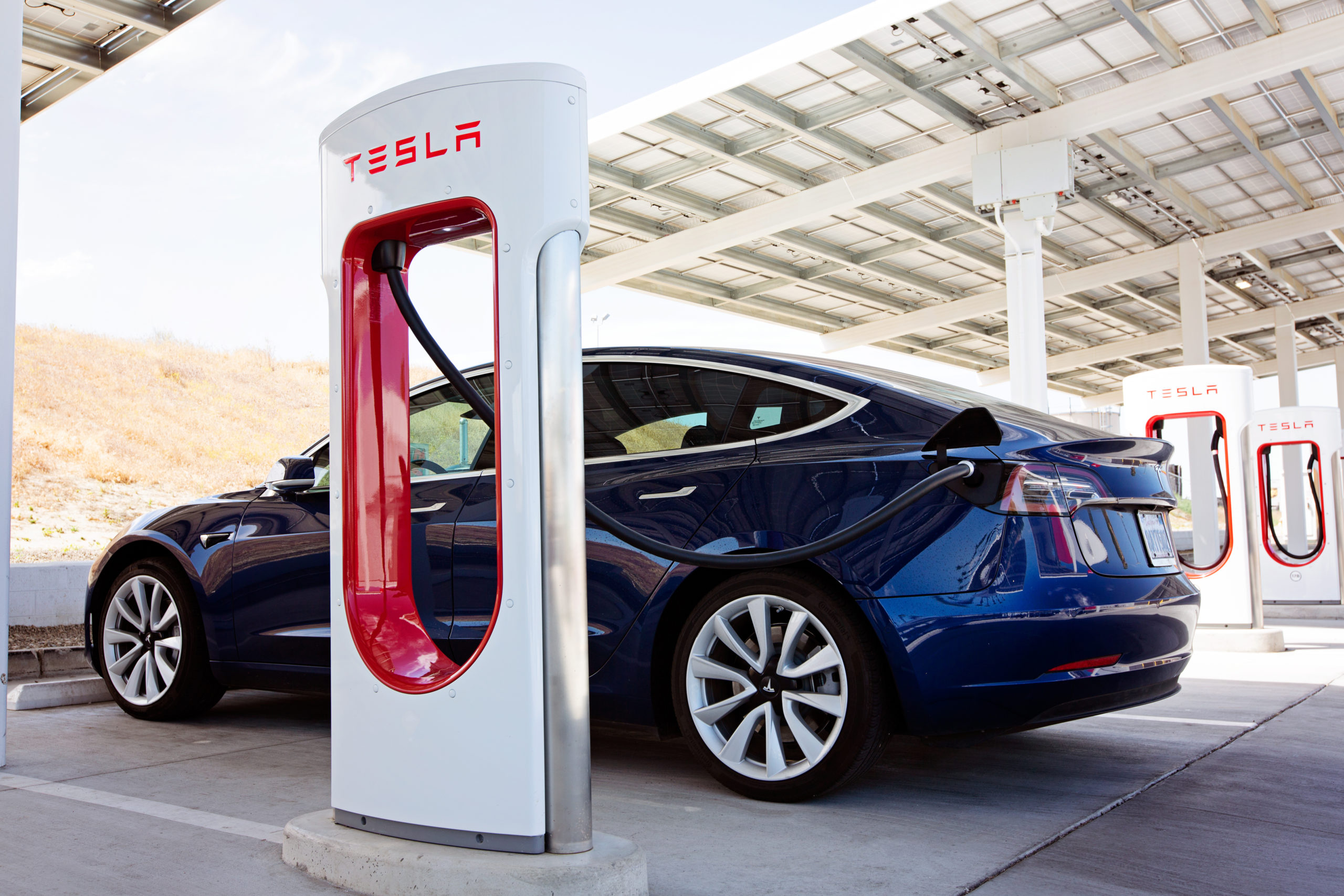 Consumer shopping for electrified and fuel-cell vehicles, including hybrids, plug-in hybrids and pure electric vehicles (EVs), hit new heights in the first quarter of 2021 according to a new report from Kelley Blue Book. In addition, a record percentage of shoppers considered an SUV, while shopping for traditional cars steadied and pickup trucks declined among in-market new-car shoppers. Details of these findings, brand and model rankings, and much more are featured in the recently published Kelley Blue Book Q1 2021 Brand Watch report for non-luxury vehicles.
"As automakers introduce more electrified vehicles in their vehicle line-up, we are seeing shopping consideration increase and ultimately sales follow," said Vanessa Ton, senior industry intelligence manager for Kelley Blue Book. "At the same time, SUVs continue to dominate the new-vehicle marketplace. Shoppers are enticed by their comfort, safety and practical utility, and automakers are responding to increased demand by producing more and more new SUV nameplates of various sizes to meet consumer needs and desires. SUV-dominated brands like Subaru are riding the wave of SUV success, and this trend shows no signs of slowing down."
Shopping for electrified vehicles (hybrids, plug-in hybrids and pure EVs), hit new highs in the first quarter of 2021, with 19% of all shoppers considering an electrified vehicle. Hybrid models from Japanese brands – specifically Toyota and Honda – comprised the majority of the Top 10 most-shopped electrified vehicles list, with the Toyota RAV4 hybrid at No. 1. Other vehicles making the most-shopped electrified list include the Honda CR-V, Toyota Highlander, Toyota Prius, Honda Accord, Toyota Camry and Toyota Prius Prime. The only pure EVs on the most-shopped electrified list were luxury models from Tesla, including the Model 3, Model Y and Model S. This record-setting shopping consideration for electrified vehicles also converted to sales, with Q1 2021 sales of electrified vehicles growing 81% year-over-year and hitting 300,000 units for the first time.
Meanwhile, SUVs were the overall big winner for Q1 2021, including a new milestone featuring a record 67% of all shoppers considering an SUV. Japanese brands dominated SUV shopping, with the Honda CR-V retaining its title of most-shopped SUV and making a 9% gain in consideration. Subaru made the biggest advance overall with significant shopping growth for the Outback and Forester, both of which were among the Top 5 most-shopped SUVs and Top 10 most-shopped vehicles overall. The Subaru Outback had the highest increase in shopping consideration of any non-luxury vehicle, up 34% from the previous quarter, and the model may gain further momentum as Subaru introduces the Outback Wilderness trim package in the second quarter. Forrester had the second-highest increase in shopping consideration, up 18%, which made it the fourth most-shopped SUV.
While SUVs soared, consumer consideration for traditional cars stopped freefalling, holding steady for now and being led by stalwart midsize cars like the No. 1 Honda Accord. Exactly a third of consumers considering a non-luxury vehicle considered a car in Q1 2021, up from 31% in Q4 2020 but well off the 37% seen one year ago in Q1 2020. For comparison, shopping consideration for cars was just shy of 50% in 2018, and it has been in decline ever since. Cars generally remain out of favor, with sales of cars now below a quarter of all vehicles sold.
At the same time, shopping for pickup trucks has taken a breather after hitting a record high of 37% consideration in 2020. In Q1 2021, only 29% of all non-luxury shoppers considered a pickup truck, the lowest level since Q4 2019. The ongoing global computer chip shortage that prompted production cuts particularly affected pickups in Q1 2021, so low supply may have scared off prospective truck shoppers. Despite a 16% decline in shopping consideration, the Ford F-150 was the most-shopped truck.
Click here for the full report from Kelley Blue Book.