News
Enterprise Expands Collision Engineering College Program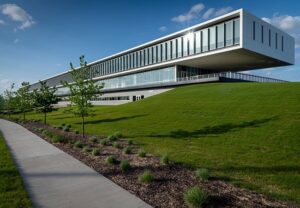 Enterprise Holdings, through the Enterprise Holdings Foundation, has formed a new partnership with Collin College Technical Campus in Allen, Texas, to support the growth and expansion of its Collision Engineering Program, the company announced.
Now active in five schools across the U.S., the program uses a two-year apprenticeship model in which students receive real-world experience by working alongside collision industry experts while also earning their associate degree. Through the program, students are able earn an income while completing their training.
"Collin College's Collision Technology program is pleased to partner with the Collision Engineering Program to spread the word about the extensive training and internship opportunities available in this growing field," said Dr. Bill King, Technical Campus provost. "This apprenticeship program will be a vital link for informing students of the exceptional career opportunities available in collision repair and bringing them into a community of craftspeople who make a rewarding living doing what they love."
Since its launch in 2020, the program has successfully completed its two-year pilot and is on track to double its footprint from four to eight schools across the country over the next three years. In addition to Collin College, the program is also operating at Ranken Technical College in St. Louis, Mo.; College of Lake County in Grayslake, Ill.; Contra Costa College in San Pablo, Calif.; and Texas State Technical College in Waco, Texas.