News
Engine Parts Group Mourns Loss of Donald E. Weber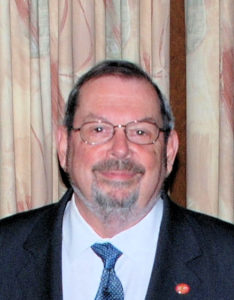 Donald Weber, president of Engine Parts Group Inc. (EPGI) and a well-respected aftermarket industry executive, passed away on March 4.
"Don was an extraordinary thinker, a great leader and a very capable individual. His contributions to the aftermarket industry, engine parts distribution, and Engine Parts Group in particular, have been very significant," said Paul Van Woensel, EPGI's current chairman. "Don loved this industry. He was known by many and will be remembered as an honest, giving and intelligent individual. He will be greatly missed."
Early in what would become a long automotive aftermarket career, Weber joined Lutzoff Automotive Warehouse (LAW) in Los Angeles, as its general manager. LAW was an engine parts specialty distributor, widely credited with being the creator of the modern-day engine kit/engine kit catalog, according to Engine Parts Group.
Under Weber's management and direction, LAW became an engine parts industry leader with five distribution center locations throughout California. Weber remained active with LAW for many years, ultimately taking an ownership position after the passing of LAW's owner and founder, Al Lutzoff.
During Weber's tenure with LAW, the company became a founding and charter member of Engine Parts Group/Engine Pro (EPGI).
EPGI is an engine parts program distribution group that was formed in 1989 with 12 owner members representing the premier engine parts distributor organizations throughout the U.S. Weber was elected the group's first board chairman and helped guide the group in its early development.
Weber eventually joined National Crankshaft Co., an Anaheim, California-based crankshaft re-manufacturer. Weber's involvement and leadership at NCC included expanding their operations into a full service engine parts specialty distribution company and member Engine Pro Distributor, according to EPGI.
Following NCC's sale to a fellow distributor organization in 2006, Weber took an active role directly with Engine Parts Group/Engine Pro. First, he managed and directed the development of the group's private label products program. In November 2009 he took over as the group's president and top executive. The group flourished under his leadership and direction in the years that followed, according to EPGI.
Weber was an avid motorsports enthusiast, with a specific interest in international motorsports competition including F1 racing. He also was an accomplished amateur racer, with an impressive SCCA career which resulted in a regional championship and rookie of the year honors in his very first racing season and his familiar nickname Racer Don.
Weber was born in Southern California, growing up in Hollywood, California. He graduated from Hollywood High School and went on to graduate from the University of Southern California (USC), with a bachelor's degree in finance.
His military service included a tour of duty with the U.S. Army where he was stationed at Fort Ord on Monterey Bay in Northern California. After the Army, Weber returned to Southern California to be married to his wife, Kristin.
Weber was a loving and supportive husband and father to their two children, according to an obituary. He is survived by his wife, Kristin, daughters Jennifer and Jamie, and granddaughters Ingrid and Lydia.
A memorial and celebration of Weber's life is scheduled for 10 a.m. on April 7. The memorial will be held at All Saints Episcopal Church in Pasadena, California. In lieu of flowers, the family suggests donations in Weber's name to KJazz, KKJZ.org, his favorite jazz/blues public radio station.