News
Eleven Engineering Redesigns Website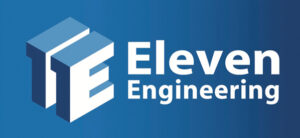 Eleven Engineering, a producer of semiconductor products for wireless audio for 12 volt automotive applications, has unveiled a redesigned and updated website, www.elevenengineering.com, the company announced.
"We are excited to update and make our website more attractive in both aesthetics and usage," said Rex Whitehead, Eleven Engineering executive vice president, sales & marketing. "We are a designer and manufacturer of reliable semiconductor components for wireless audio, as well as the creator of the world's new wireless standard, and we needed to be able to better tell our story in a more informative and easily navigable way. The new ElevenEngineering.com does just that."
The updated website includes a new, modern design, improved team information and site navigation, updated product listings and an exhaustive listing of design/factory partners, the company said.