News
Eleven Engineering Donates May Profits to Ukraine Family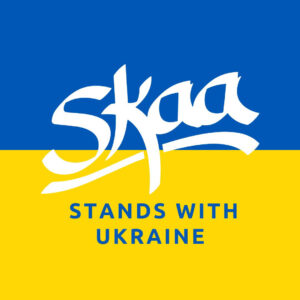 Eleven Engineering has donated its May 2022 profits from its Skaastore.com to help support a Ukraine family in need of assistance during the current war with Russia, the company announced.
Eleven Engineering added that SKAA's donation is the equivalent of one year's rent, in hopes that the money helps ease any burden on them while they raise a family and fight for their country's freedom and independence, company representatives said.
"We knew that we needed to do something about the needless humanitarian crisis caused by Russia's unprovoked invasion, and so the team at SKAA made a commitment to support those affected by Putin's war in Ukraine," said John Sobota, Eleven Engineering CEO. "The anger and remorse we felt led us to donating a month's profits to help ease the suffering of those directly in the line of fire. As a result, we heard about the Petrunko family, still inside Ukraine, made up of a husband and wife and their two young children. We are honored and humbled to be able to help them in their time of need while they literally fight for their freedom and future."
The Petrunko family's home in Ukraine was damaged by shelling, and they were forced to flee their occupied village near Kherson, according to Eleven Engineering, but the family remained safe thanks to the heroic actions of the father, Viktor. Meanwhile the mother, Kristina, is a member of the Ukrainian armed forces.
"We salute both the Russian people who believe using their country's military might to shell the homes of children is diabolical, as well as those who risk their lives to protest and resist Putin inside Russia," Sobota continued. "We hope that our small gesture will help the Petrunko family persist with hope and determination as they continue in their noble causes. Thank you to those who fight the good fight."