News
Electrify Expo Sees Growth in Year 2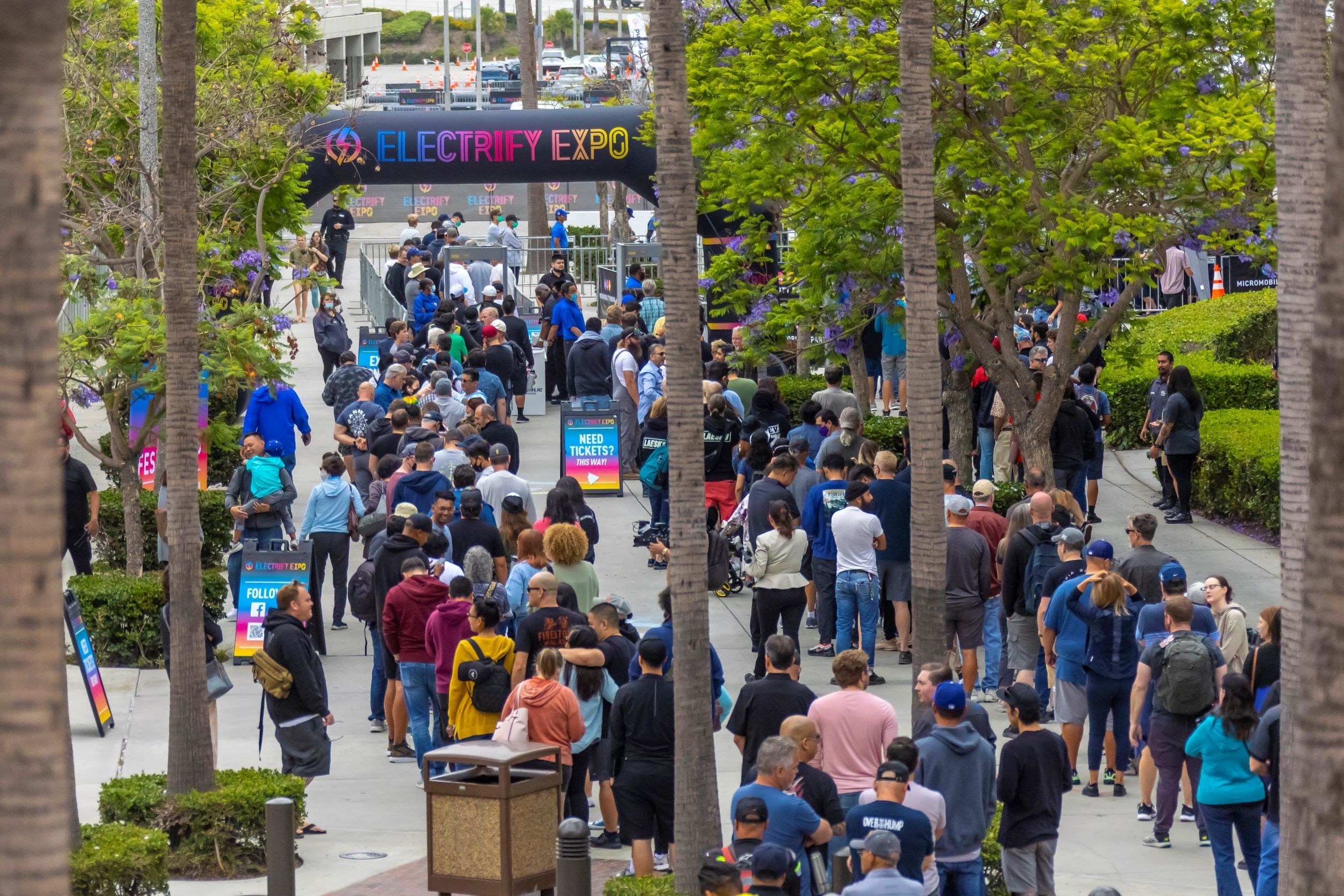 Electrify Expo, an all-electric vehicle festival, is now in its second year, and data from Electrify Expo's Long Beach event shows significant growth after the first of five Electrify Expo events on the 2022 calendar, according to organizers.
The number of electric mobility exhibitors at Electrify Expo is up 80 percent between 2021 to 2022, Electrify Expo officials said, with a total of 125 exhibitor booths in Long Beach. Overall footprint size doubled to more than 1 million square feet of festival and exhibit space, and attendance was up nearly 40 percent from 2021. Several electric car brands were on display and providing demo rides, including Volkswagen, Kia, Toyota, Volvo, Lucid, Polestar, Lexus, BMW and more.
"Electrify Expo is a significant part of our multi-city, experiential marketing strategy to connect with self-identified e-curious consumers on moving from traditional gas engines to EV. We quickly recognized that these attendees need very little convincing to make the switch," said Eric Watson, vice president, sales operations, Kia America. "The number of consumers that came through our booth to see our new Niro and test drive EV6 brings many new owners further down the road toward Kia EV purchases."
The average age of Electrify Expo attendees landed between 35-49 years of age, the organization said, and spent, on average, four or more hours at the event.
"The electric vehicle transition is happening now," said BJ Birtwell, Electrify Expo founder, and executive producer. "Electrify Expo has quickly become the de facto experiential platform for the industry connecting electric vehicle brands to highly engaged consumers & shoppers. As we continue to expand into more cities, we naturally shift more and more momentum towards electric vehicles of all types."