News
EISA Names Best In-Car Electronics of 2020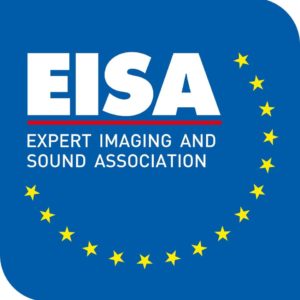 EISA, the Expert Imaging & Sound Association, has revealed the winners of its 2020-2021 Awards. Technical experts from 60 specialist magazines and websites in 29 countries across the world have recognized and awarded no fewer than 78 products as the best in their categories, including in-car electronics.
For nearly 40 years EISA has been selecting the most innovative, cutting-edge products for its prestigious EISA Awards, the group says. The awards are debated and voted upon by groups of specialist judging panels covering the full spectrum of consumer electronics and photographic products, including HiFi, Home Theatre, In-Car Electronics, Photo, Video and Mobile Devices.
The association includes members from India, Japan, Hong Kong/China, USA, Poland, Norway, Italy, Russia and more.
Paul Miller, President of EISA says, "The collaboration of some 60 specialist magazines and websites from across the greater European continent, Australia and the USA brings with it a unique pool of experience that informs each and every EISA Award. So whether consumers are looking to purchase a feature-rich Smartphone, a versatile camera solution or a pair of high-end floorstanding loudspeakers, the EISA Awards are their unequivocal guide to the cream of today's entertainment technologies."
In-Car Electronics Expert Group Winners:
EISA In-Car Head Unit 2020-2021
Kenwood Dmx9720xds
EISA In-Car Sound Processor 2020-2021
Helix DSP Ultra
EISA In-Car Best Value DSP 2020-2021
Ground Zero GZDSP 4-8XII
EISA In-Car Amplifier 2020-2021
Mosconi Gladen Atomo 2
EISA In-Car DSP Amplifier 2020-2021
Eton Stealth 7.1 DSP
EISA In-Car Speaker System 2020-2021
ESB 8.6K3U LE
EISA In-Car Subwoofer 2020-2021
Hifonics ZRX6D2
EISA In-Car High End Component 2020-2021
Audison bit One HD Virtuoso
EISA In-Car Dashcam 2020-2021
Kenwood DRV-A501W
EISA Camper Van Head Unit 2020-2021
Zenec Z-E3766