News
EGR USA Partners with Meyer, Turn 14 Distribution for RollTrac Bed Cover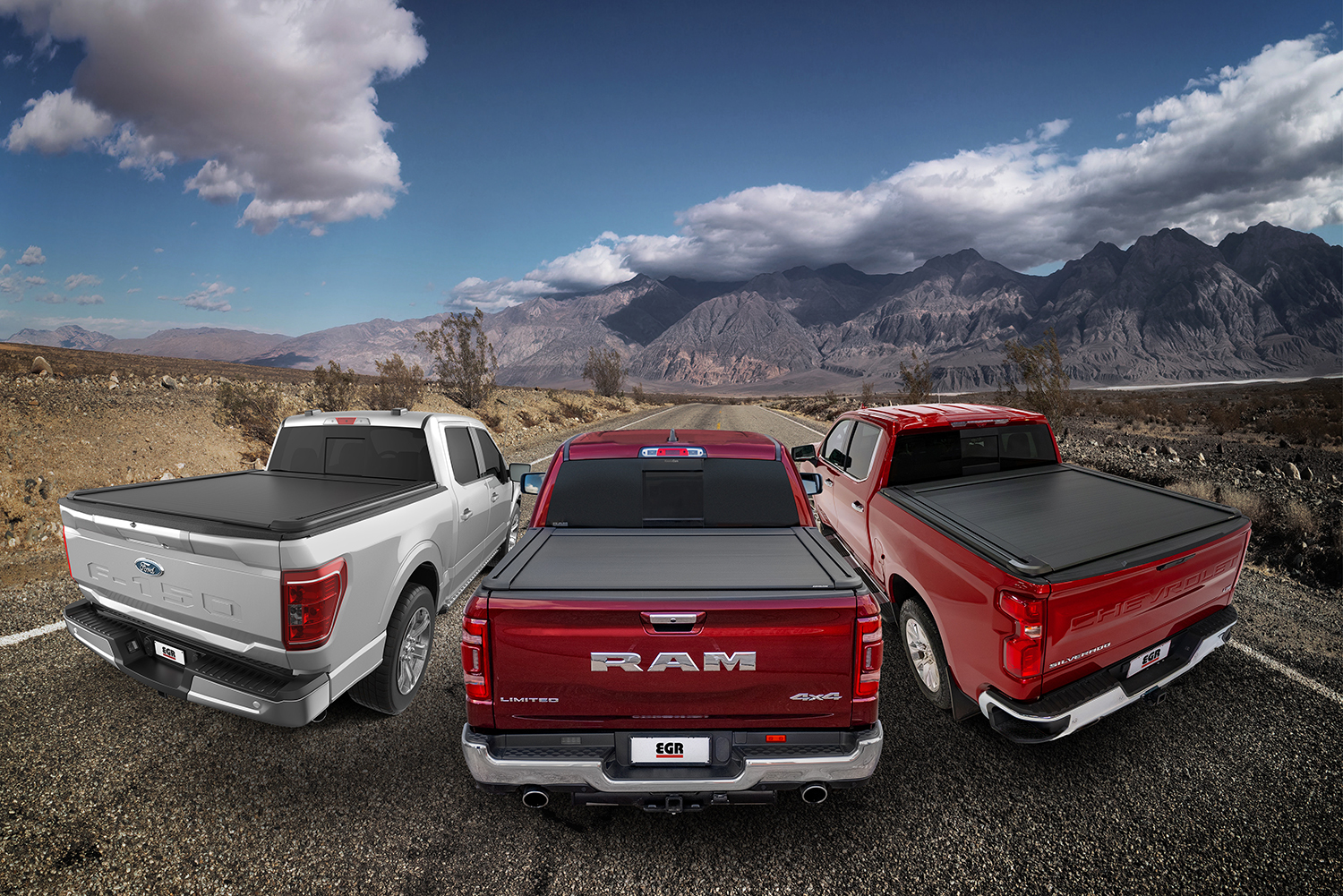 EGR USA has partnered with Meyer Distributing and Turn 14 Distribution for its electric and manual EGR RollTrac bed cover, the company announced.  
Meyer Distributing has warehouses throughout the United States and Canada and Turn 14 Distribution offers ground shipping to 43% of the U.S. population in one day and 100% within two days, the company said. The electric retractable EGR RollTrac recently was named Truck Accessory of the Year at the 2022 CAN Connect conference and the manual EGR RollTrac was introduced this month in time for SEMA 2022.
The electric EGR RollTrac, first introduced in 2021 for the Jeep Gladiator, is a retractable bed cover that is available for most late model domestic pickups including Ford, Chevy/GMC and Ram. The applications now available at Meyer and Turn 14 Distribution are the electric bed cover for the 2020-2023 Jeep Gladiator, the electric and manual EGR RollTrac bed cover for 2015-2023 Ford F-150 pickups, 2019-2023 Ram 1500 pickups, and 2019-2023 Chevrolet/GMC 1500 trucks. Both manual and electric bed covers are designed only for short bed (5.5 feet), non-heavy-duty applications as of right now.
"It was great to connect with representatives from Meyer and Turn14 recently. We brought an electric EGR RollTrac bed cover to the CAN conference, and it was a big hit, and it was evident that this product stands out as a top-of-the-line product in the tonneau market," said EGR North American Aftermarket National Sales Manager, Pat Johnson. "This new distribution supports our plans to work with distribution partners in North America with the reputation for exceptional customer service."