News
EGR USA Names Mike Timmons VP of Aftermarket Sales and Marketing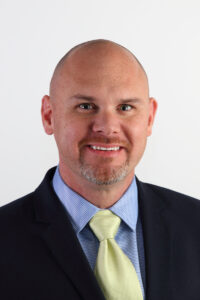 Mike Timmons has been selected to serve as the new vice president of sales and marketing, aftermarket division for EGR USA, the company announced.
EGR manufactures automotive accessories for more than 50 original equipment manufacturers and the automotive aftermarket including fender flares, hood guards, body side moldings, truck cab spoilers, window visors, sports bars and more.
Timmons, as the former executive vice president for AXC Inc., was a key member of the leadership team responsible for creating a new brand and building customer loyalty for AXC fender flares and truck accessories, developed pricing policies and pricing structures for all sales channels, and strengthened customer service, the company said. He also managed all content creation, social media platforms, email strategies, promos and coordinated rep agency sales efforts.
Entrenched in truck aftermarket accessory experience, Timmons also formerly worked for Truck Hero Inc., now branded as RealTruck, as vice president of Jeep and off-road, the company said. There, he implemented new sales and product development strategies to grow key accounts, growing their top and bottom-line business for multiple brands.
"Mike's proven record in branding, innate understanding of customer and market opportunities, researched based business development and creative sales processes makes him an ideal fit for EGR North America," said EGR CEO Simon McLellan. "While EGR has an esteemed accessory position with OEMs, our aftermarket division has potential to grow. Mike specializes in recognizing the potential of companies and building a brand that can capture market share. We are excited to have him at the helm of our aftermarket division."
"EGR is on the cusp of incredible growth. The products are some of the most well engineered and manufactured I have seen on the market," said Timmons. "I am excited to have full reign to brand, market and build sales for EGR. Look for exciting news from EGR soon on multiple fronts – pricing integrity and new products."
Timmons was hired in June and will work remotely from his home in Washougal, Washington.