News
EGR USA Announces Promotion, New Hire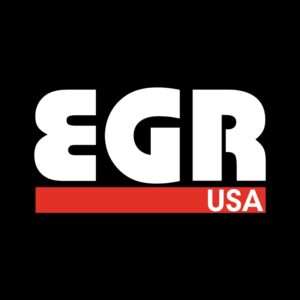 EGR USA has promoted Tommy Lamb to the position of digital sales and content manager and appointed Pat Johson as the company's national sales director, the company announced.
Hired in 2016 as customer service manager, Lamb has over 20 years' experience in automotive aftermarket and as sales manager, worked to develop EGR sales via eCommerce and retail exceeding the company's sales targets year-over-year, the company said. Expert in eCommerce and branding, he has contributed to the marketing, pricing and exposure of EGR precision engineered truck accessories to B2B and B2C audiences. In his new capacity he will be more directly focused on eCommerce and digital content to build EGR product awareness, help refine EGR data, and manage EGR's UMAP policy to enhance customer sales, the company said.
Johnson also brings a wealth of experience growing sales revenues by building robust, lucrative, customer-first relationships in the automotive aftermarket industry, the company said. He is a passionate Jeep and off-road enthusiast with over 20 years of sales experience.
Prior to joining EGR USA, Johnson served as director of business development for AAMP Global/Stinger Off-Road where he was responsible for launching the Stinger Off-Road brand online and building a B2B distribution network. Previously, he served as national sales manager/key account manager for Truck Hero in the Jeep and Off-road division.
Mike Timmons, Vice President of Sales and Marketing, says, "EGR USA is expanding rapidly and is developing a top-notch team to aggressively build the EGR brand. Tommy has been invaluable to the company and this promotion will allow him to build a more cohesive communications strategy for the EGR RollTrac and our full line of truck accessories," said Mike Timmons, vice president of sales and markeing. "We are fortunate to also have Pat join us as our new national sales director. Pat is widely known in our industry, has a wealth of accessory sales experience and has great relationships that will help open doors at all levels of distribution."