News
Edelbrock Tabs Redman as VP of Brand Sales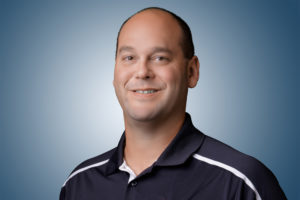 Experienced automotive aftermarket professional Cary Redman has been appointed vice president of Edelbrock brand sales.
Redman will focus on guiding Edelbrock's field sales team, while expanding customer relationships. He also will manage the customer and tech service departments.
Prior to Redman's promotion, he served as Edelbrock's national sales manager.
"We are thrilled to announce this division of duties and Cary Redman's promotion to VP of Branded Sales here at Edelbrock," said Don Barry, president and CEO of Edelbrock. "In the eight years he has been with the company, he has had a fantastic track record of delivering results and taking care of our customers. Nobody personifies the charge forward spirit more than Cary and we're looking forward to his driving growth for our customers in his expanded role."
Additionally, as part of Edelbrock's evolution and need for channel focus, Steve Whipple will become vice president of Edelbrock foundry and private label sales. Whipple has served Edelbrock for 20 years and is one of the key pillars that helped build the company to what it is today.
Visit edelbrock.com for more information.