News
Edelbrock Owner Acquires COMP Performance Group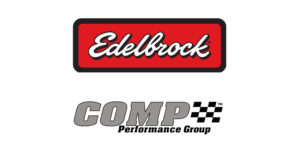 Industrial Opportunity Partners (IOP), an Evanston, Illinois-based private equity firm that invested in Edelbrock in 2010, has acquired COMP Performance Group, the firm announced.
The COMP Performance Group includes several automotive brands such as COMP Cams, TCI Automotive, FAST (Fuel Air Spark Technology), Racing Head Service (RHS), ZEX Nitrous Oxide, Inglese Induction Systems, Lunati and Crane Cams.
Edelbrock and the COMP Performance Group and their respective management teams will currently operate as independent operations. Both teams will continue to provide the same designs, products and service as the companies explore opportunities to drive increased product and customer offerings, the firm said in a release.