News
Edelbrock Appoints Barry as President & CEO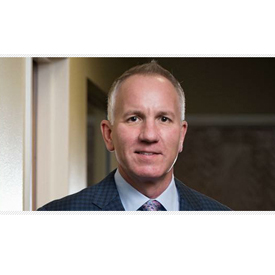 Edelbrock has appointed Don Barry as its new president and CEO.
Barry has built his career leading some of the foremost brands in the consumer products and automotive aftermarket industries. He is joining Edelbrock after most recently serving as the chief commercial officer of ISN, one of the largest distributors of automotive tools.
"I'm very excited to be joining the Edelbrock team. Edelbrock is an iconic brand in the aftermarket industry and I look forward to leading Edelbrock's growth into the future and being part of this historic company's next phase", Barry said.
Prior to ISN, Barry was the president and CEO of The ACCEL Performance Group, which included the ACCEL, Mr. Gasket, and Mallory brands. In this position, he successfully drove revenue and profit growth through the introduction of new product lines, brand re-positioning, and new customer acquisition, according to Edelbrock.
Barry entered the automotive aftermarket industry under Dorman Products Inc. as its senior vice president of sales, marketing and international. He also spent 16 years at 3M, culminating with him becoming president of the European Consumer and Office business unit.
Barry began his career with S.C. Johnson & Son Inc.