News
ECD Automotive to Showcase Custom Defenders in Chicago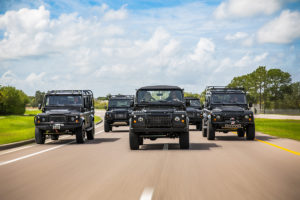 ECD Automotive Design on July 26-27 is hosting an open house at the Collectors' Car Garage in Chicago featuring a selection of its custom Defenders.
Vehicles on display will include the ECD D130, an award-winning D110 with all the bells & whistles, and one of the company's newest builds: an ECD D90 with a Chevrolet L96 6.2-liter V-8 E-Rod engine and six-speed automatic transmission.
To schedule an appointment to learn more about the ECD Luxury Build Experience, email Michelle Harris at michelle@ecdautodesign.com.
Collector's Car Garage is located at 2500 West Bradley Place in Chicago.