News
eBay Motors Launches 'Parts of America' Tour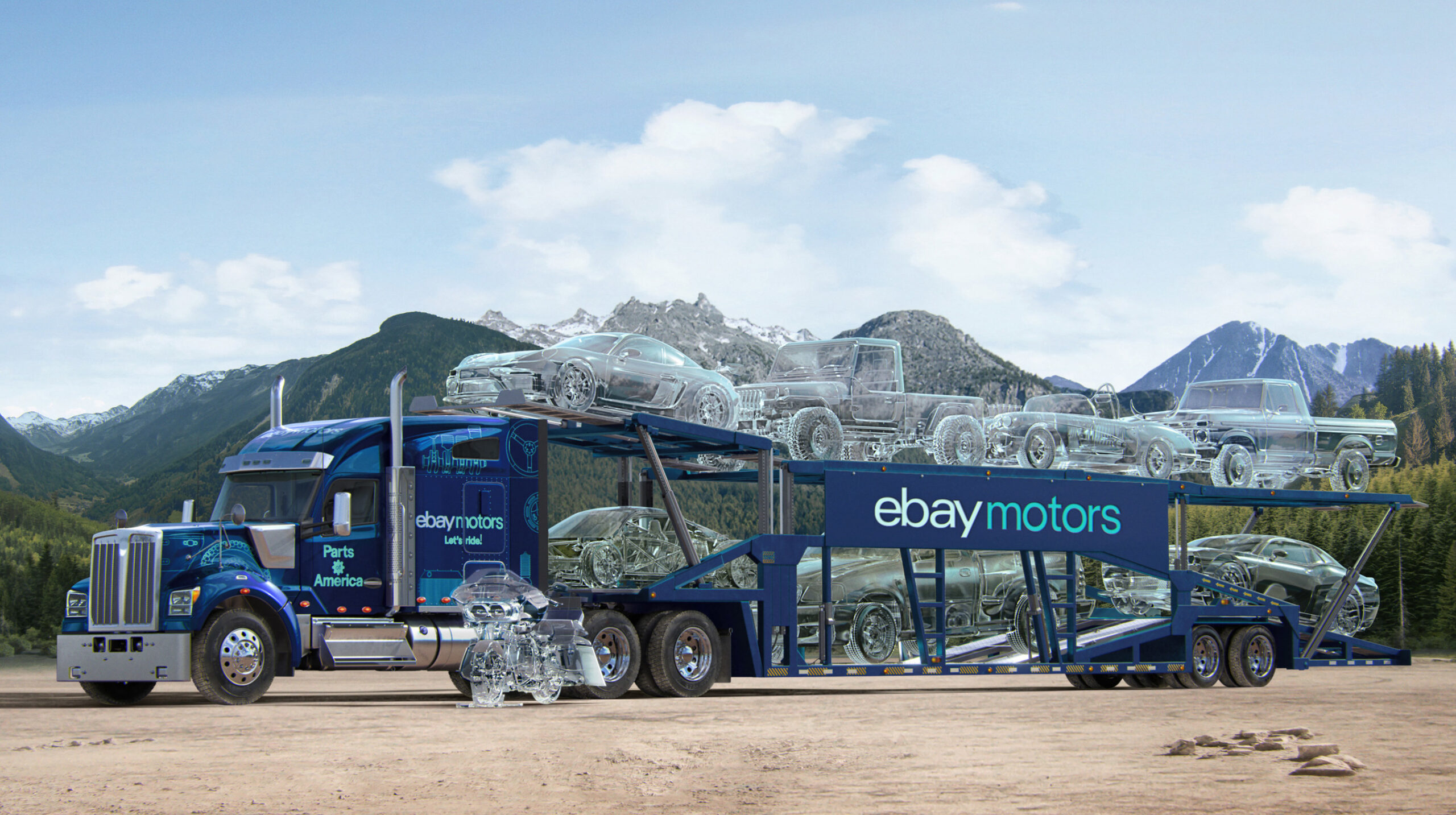 eBay Motors is kicking off a cross-country tour to explore America's unique car cultures, the car parts and accessories retailer announced.
The 'Parts of America' tour will take eBay Motors to twelve automotive events across the country, where eBay Motors will feature one-of-a-kind vehicles that bring to life the local car culture and the builders behind the rides, the company said.
"Just as every region of the country has its own iconic landmarks or local food with unique flavors, America's car culture is just as diverse," says Ron Jaiven, GM of Parts & Accessories, eBay Motors. "Any serious gearhead can speak to the distinct regional differences of their hometown and debate why it belongs on the automotive map. 'Parts of America' celebrates the passion of these communities."
Throughout the tour, eBay Motors' hauler will collect and transport eight bespoke vehicles to the LA Auto Show, where these builds will be on display – with many ultimately listed on eBay, the company said.
Event Schedule
Sept. 21: Gilmore Car Museum in Hickory Corners, MI
Sept. 24: Tail of the Dragon in Deals Gap, NC
Oct. 1: Renaissance Euro Fest in Ridgeland, MS
Oct. 4: Cruisin' for a Cure in Bowling Green, KY
Oct. 7-8: Bikes Blues & BBQ in Rogers, AR
Oct. 16: Brazos Valley Fair in Bryan, TX
Oct. 23: Midwest Super Show in Wichita, KS
Oct. 28: Jeep Jamboree 24 in Moab, UT
Nov. 1-4: SEMA in Las Vegas, NV
Nov. 11: Mongollon Mountain UTV Fest in Payson, AZ
Nov. 13: SCTA at El Mirage, CA
Nov. 17: Los Angeles, CA